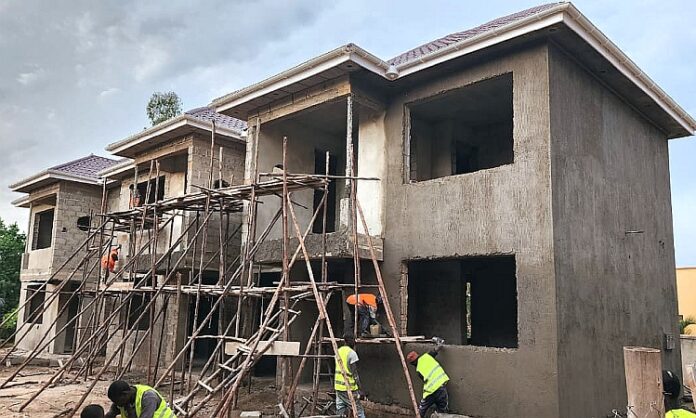 Kolkata: Prices of cement, a vital component of construction, have been shot up for the second time this month in eastern India, while it remained steady other parts of the country, dealers said.
They said that the retail prices of cement increased 3-10% earlier this month across regions, owing to weak monsoon in August. The demand of cement and other construction materials remained by and large unaffected, as construction continued because of scanty rains.
Also Read: 50% of construction wastes is being processed & re-used in India
Cement dealers said that the cement is selling at a record high in the Kolkata region, at around ₹410 per bag, while touching a pan-India high of ₹435 per bag in Odisha, a market analyst said. Dealers said that the cement companies have raised the cement prices for the fifth time in a row since August.
A bag of cement is currently costing around ₹420 in Mumbai, but traders are offering discounts of ₹10-15 per bag, said a city-based dealer, who did not wish to be identified. In central India, prices have risen up to 2% month-on-month basis, while prices in northern and southern parts of India have remained largely unchanged.
Also Read: Ranchi to get ISBT at Kanke, tender issued to hire construction firm
"These price hikes are in anticipation of strong demand in the coming months post monsoon as the government continues to spend on infrastructure ahead of the elections," said Tushar Chaudhari, equity research analyst, Prabhudas Lilladher told media persons.
Construction firm officials claimed that the cement prices in the eastern India mainly went up due to their demand, which generally pick up during Dussehra. Earlier in September, cement was costing ₹382 per bag, up nearly 5% month on-month, led by a double-digit hike in the eastern region. For the September quarter, though, average prices are about 2% lower than in the June quarter.
Also Read: Adani acquires Ambuja & ACC, becomes 2nd largest cement player
Market analysts said that cement prices were under pressure in the first half of 2023 as players focused on retaining and building market share amid incremental capacities coming on board, despite resilient demand.
Construction firms claimed that the cement demand increased by low double digits on a high base in the last two months (July-August) and they expect this momentum to continue as per the weather conditions.
Also Read: SC tells Bihar govt to extend sand mining lease till March 31
The prices are likely to persist for another two to three months, but there can be some rollback in case of any weakness in demand which looks unlikely as of now, said Chaudhari of Prabhudas Lilladher. Prices in eastern India, which were under pressure until a few months ago, could see some correction if demand remains weak after the monsoon, he said.