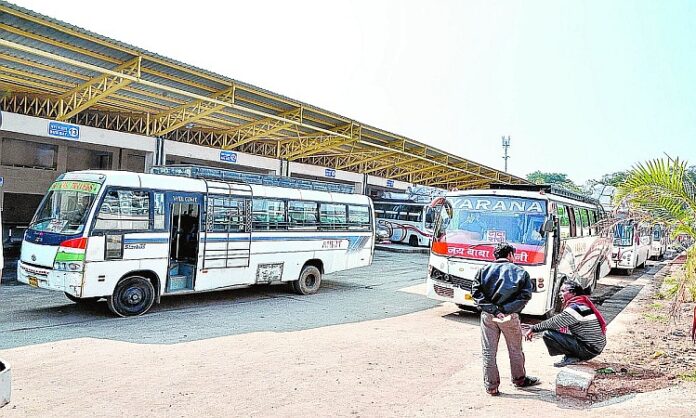 Ranchi: The Jharkhand Urban Infrastructure Development Corporation (Juidco), the construction arm of the state urban development department, has embarked on the exercise of building the long-pending inter-state bus terminal (ISBT) at Dublia area of Kanke block in Ranchi.
The project is estimated to cost around ₹318.57. Officials said that Juidco had sought proposals from private companies for the construction of the bus terminal on an urgent basis. Interested firms may submit their bids by May 30 and the pre-bid meeting is slated for May 12. Officials of Juidco would explain about details of the inter-state bus-terminal project, including its proposed design, likely traffic of buses and earnings to be generated.
Officials said that the state government has identified 29 acre land in Dulia for the project, which would have parking facility for 170 buses simultaneously. Commercial complexes with dormitories, hotels and restaurants will also be built for the convenience of passengers on additional 9.50 acre land. Shopping malls, recreation centres, cafes, etc, will built at the bus terminal.
Also Read: Ranchi to get 3 flyovers by 2024, get rid of frequent traffic jams
Kantatoli bus stand to be removed
The existing bus stand at Kantatoli bus stand would be removed once the ISBT becomes operational at Kanke. Removal of the bus stand would help the city get rid of traffic jams. Buses travelling between Bihar, Bengal, UP, Odisha, Chhattisgarh and other states will reach the ISBT directly from the ring road. As the buses would go to the ISBT from ring road, there will be no congestion traffic at Booty More either. The route from Khelgaon, Tatasilve to Kantatoli will be free of traffic jams. City bus service will be available between Dublia bus terminal and Kantatoli, so that passengers do not have any issue in coming from and going to the bus terminal.
Work set to begin on 14 years old plan
In 2008, the state urban development department had proposed to build the ISBT at Sarwal in Namkum, but there was no forward movement as locals had vociferously protested against the land acquisition. In 2010, the Ranchi Regional Development Authority (RRDA) had planned building a transport town at Sukurhutu in Kanke. The RRDA had requested the state government to provide money to acquire 9 acre land, which required to connect to the proposed bus stand at Sukurhutu.
Also Read: Jharkhand lays foundation of world trade centre for export promotion
Officials said that the state government had sanctioned the project to build the ISBT at Dublia in 2022 on gair mazarua land. JUIDCO had issued a tender for building the ISBT earlier, but the same had to be cancelled due to technical reasons. The tender has been issued with amendments to certain clauses.