French Guiana: Notwithstanding the unsuccessful test flight of the SpaceX's Starship, the most keenly watched event that led to its explosion in 'rapid unscheduled disassembly', the US's space agency National Aeronautics Space Administration (NASA) officials hailed the 'successful failure' of the most powerful rocket ever developed.
SpaceX rocket called Starship exploded over the Gulf of Mexico three minutes into its 90-minute scheduled first flight on Thursday. In a tweet, SpaceX said "Starship experienced a rapid "unscheduled disassembly before stage separation," the rocket was intentionally destroyed by its self-destruct system, exploding and plummeting into the water."
The spectacular explosion of SpaceX's new Starship rocket minutes after it soared off its launch pad on a first flight test caught global attention as loyalists of Elon Musk and many others stayed glued to their screen to see the lift-off, which had been earlier postponed due to a major technical flow.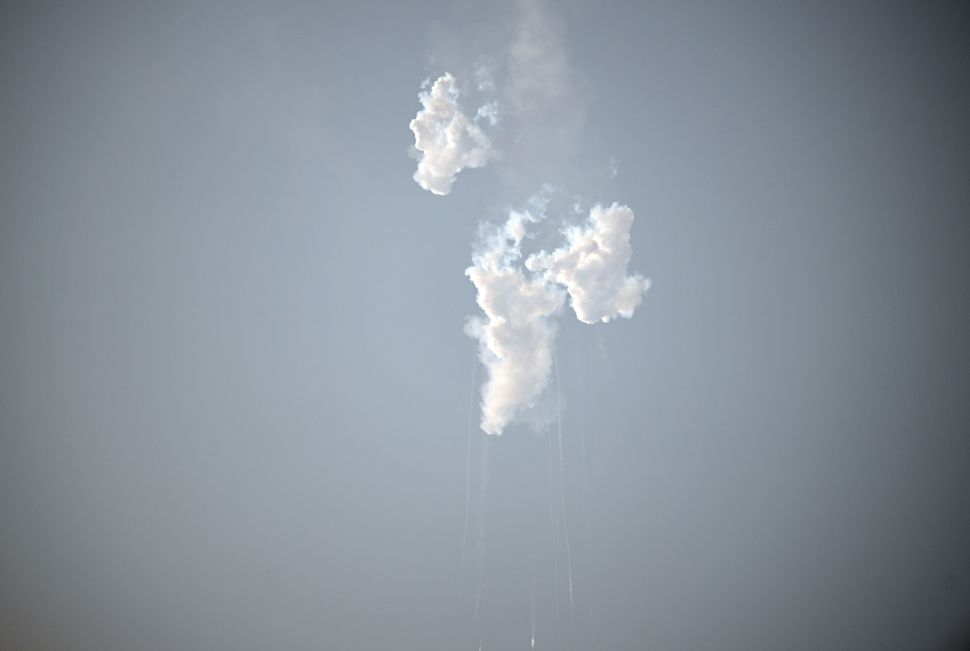 NASA administrator Bill Nelson praised the launch, congratulating SpaceX and writing on Twitter that "Every great achievement throughout history has demanded some level of calculated risk, because with great risk comes great reward. Looking forward to all that SpaceX learns, to the next flight test — and beyond."
Next test flight of Starship soon: Musk

 
Elon Musk congratulated his team at SpaceX yesterday, after their Starship had a "rapid unscheduled disassembly" soon after take off. In a congratulatory tweet to the SpaceX team, he said, "Learned a lot for next test launch in a few months. The Starship, the world's biggest rocket, was built at the cost of $3 billion.
Also Read: SpaceX delays Starship's test flight as pressurant valve goes wrong
NASA taps Starship for its Artemis 3 mission
NASA has tapped Starship for its upcoming Artemis 3 mission, which will put astronauts back on the moon no earlier than 2025. Following that, Starship will also ferry human crews to the lunar surface and back for Artemis 4 and perhaps also Artemis 5, according to NASA's current plans.
With so much banking on the successful development of the massive stainless steel vehicle, NASA leaders took the opportunity to hail today's flight test as an important step forward in the agency's moon plans.
Also Read: Space emerges as new tourist destination for self-funded individuals
NASA associate administrator for exploration systems development Jim Free shared his enthusiasm on Twitter, writing that Starship will help move the agency toward a crewed landing on the moon as part of the Artemis program. "Looking forward to learning from the data SpaceX captured as they continue to develop the Starship human landing system and prepare for their next flight test," Free wrote.
Starship mechanism
Elon Musk headed SpaceX's Starship is made of two different stages, or sections. Starship is almost 400 feet (120 metres) tall and weighs 11 million pounds (4.9 million kilograms). The first stage, called super heavy, is a collection of 33 individual engines and provides more than twice the thrust of a Saturn V, the rocket that sent astronauts to the Moon in the 1960s and 1970s.
Also Read: After OneWeb launch, ISRO eyes solar & lunar missions next year
The first stage is designed to get the rocket to about 40 miles (65 kilometres) above Earth. Once super heavy's job is over, it is supposed to separate from the rest of the craft and land safely back on the surface to be used again. At that point the second stage, called the Starship spacecraft, is supposed to ignite its own engines to carry the payload – whether people, satellites or anything else – into orbit.
Was Starship's explosion intentional?
SpaceX acknowledged that several of the Super Heavy's 33 powerful Raport engines malfunctioned on ascent and that the booster rocket and Starship failed to separate as designed before the ill-fated flight was terminated. An out-of-control rocket full of highly flammable fuel is a very dangerous object, so to prevent any harm, SpaceX engineers triggered the self-destruct mechanism and blew up the entire rocket over the Gulf of Mexico.
Modern rockets come with destruction mechanism
All modern rockets have mechanisms built into them that allow engineers to safely destroy the rocket in flight if need be. SpaceX itself has blown up many of its own rockets during testing.
Also Read: Agnikul Cosmos sets up India's 1st pvt space vehicle launchpad
AIAA also lauded SpaceX's feat
The American Institute of Aeronautics and Astronautics (AIAA) likewise praised today's launch. AIAA executive director Dan Dumbacher issued a statement congratulating SpaceX on the test flight and for the company's continued work to advance spaceflight. "This flight is an important milestone, and much will be learned from the engineering data. With Starship, SpaceX is taking bold steps that are helping us accelerate the future of humans living and working off our planet. Flight tests and taking risks will lead to this future," Dumbacher wrote in the statement.