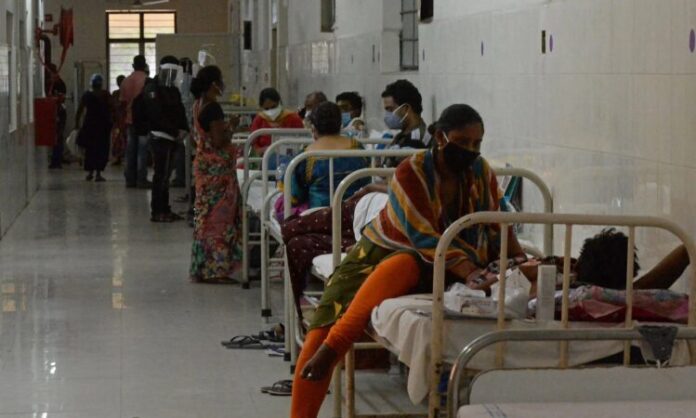 Patna: More than 700 doctors posted with different hospitals in Bihar have been found absent from their duties for the past six months or so, without any intimation from the state's health department.
This startling revelation came to the notice deputy chief minister Tejashwi Prasad Yadav, who also holds health portfolio, in course of the review of the department's activities. Now, the department is working on modalities to curb the habit of absenteeism in the department.
Major blow to bid to improve health system
Absenteeism among doctors is an old complaint. However, the habit of skipping duties by doctors in Bihar is now coming to fore, after Yadav took up the mission to bring about perceptible change in the working of the department.
Talking to mediapersons in Patna, the deputy CM said that one doctor has been getting his salary despite remaining absent from his duty for the last 12 years. As many as 705 doctors of the state are not coming to their assigned hospitals for the last six months. "We are framing policy to get rid of such doctors," said Yadav.
Doctors protest over biometric attendance
The Bihar health department's move to ensure attendance in the government-run hospital came at a time when doctors are agitated over the government's bid to introduce biometric attendance system for all health officials and staff.
Also Read: Medical service suffers as MBBS interns go on strike in Bihar
On Thursday around 7,000 doctors went on lightening strike in protest against making biometric attendance mandatory for all doctors and staff in medical hospitals. Outpatient department (OPD) of all government-run medical hospitals were paralysed after the doctors went on strike. The doctors are saying that the government must fix the duty hours and fill up the vacant posts.
Causes of strike
Many officials believe that majority of doctors, who do private practice or work as consultants in nursing homes, are opposed to biometric attendance as it would significantly curtail their income from other sources. "Moreover, they are not in the habit of coming to their duties on time. Some of the doctors, posted in remote areas, hardly go to their assigned hospitals for months," said an officer, citing complaints pouring in at the CM's Janata Darbar.
Also Read: Patna Ayurvedic College faces teachers' crisis; derecognition looms
45% posts of medical staff vacant
Bihar state health services association (BHSA) functionaries, however, have other logic to protest the biometric system. They say that doctors have to spend extra hours in hospitals to make up for the vacancies, which is around 45% of the total sanctioned strength. "Some initiatives were taken to fill up the vacancies, which exist in doctors, specialist doctors, para medical staff, etc, but a lot is required to be done.
Also Read: Purnia medical college to start MBBS course, govt sanctions posts
CAG criticises Bihar's healthcare system
The comptroller and auditor general of India (CAG) report revealed that medical institutions run by the government utterly lacked basic facilities like ultrasound, x-ray machines, laboratories, etc. There has been a persistent shortage of doctors, nurses, paramedical staffs, and technicians in Bihar from 2014 till 2020, but the department did not publish the total vacancies to get them filled.