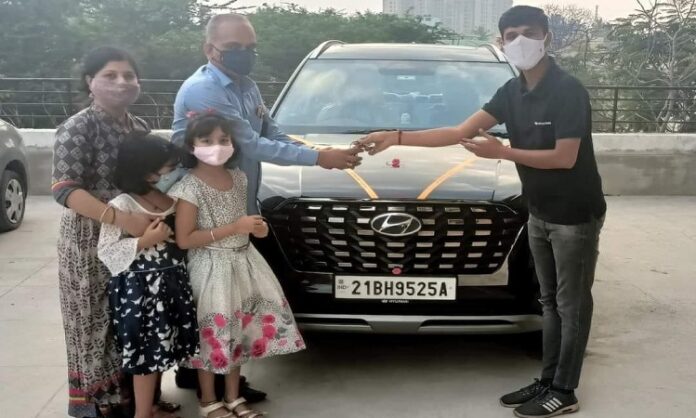 New Delhi: Owners of the vehicles with state-specific registration are now qualified to get their cars registered under BH (Bharat) series on submission of additional charges. Earlier, only new vehicles were entitled for the BH series registration, which was introduced last year, to facilitate seamless movement of personal vehicles from one state to others.
The Union ministry of road transport and highways (MoRTH) on Friday notified the amendments to the regulations guiding registrations into Bharat series numbers, as part of measures to widen the scope of BH series ecosystem and also improve the earnings of the ministry from the vehicle registration.
Officials said the amendments also allow transfer of ownership of BH series vehicles to the qualified persons. As per the norms, defence personnel, employees of central government/ state government/ central/ state public sector undertakings and private sector companies/organisations, which have their offices in four or more states/union territories are eligible for the BH series registration on voluntary basis.
20,000 vehicles got BH series numbers
So far, only 20,000 vehicles of 24 states and Union territories (UT) have opted for BH series registration. Although initial amount for registration is lesser for BH vis-à-vis the state specific registration, cumulative charge for BH series becomes higher as registration fee have to be deposited at every alternative year.
Also Read: Gadkari launches made in India Mercedes-Benz EV at ₹1.55cr
Explaining the registration charge, an official said a person required depositing ₹53,190 as registration charge for Maruti Wagon R (VXi) in Patna for 15 years, whereas the BH series required the owners to deposit a sum of ₹10,482 for the registration valid for two years. Similar modalities are applied for different make of vehicles depending up on their on road price.
How does look BH-series number like?
The BH series numbers come in the format of YY BH #### XX, of which the first two numbers (YY) written for the year of registration, followed by BH is the code for the Bharat Series (####), which is a four digit number. The last two letters (XX) are two letters refer the category of the vehicle.
Also Read: EVs sale goes up amidst dip in registration of conventional vehicles
The registration charge for vehicles with BH series is deposited in to the accounts of MoRTH, whereas the fee for state-specific registration of vehicles is submitted in the state's exchequer.
Other key features of amendment
Vehicles currently having regular registration mark can also be converted to BH series registration mark subject to payment of requisite tax, to facilitate persons who subsequently become eligible for BH series registration mark.
To provide further ease of life to citizen, amendment in rule 48 has been proposed to provide flexibility to submit application for BH series either at the place of residence or place of work.
The working certificate to be submitted by private sector employees has been further strengthened to prevent misuse.