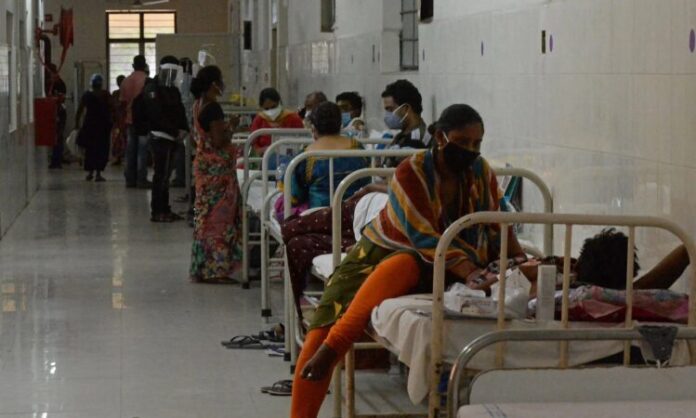 Patna: Delivery of medical services in Bihar is set to suffer as over 1,300 medical interns of all nine government medical colleges and hospitals went on strike in support of their demands, which mainly include substantial hike in their stipend.
The interns, who render mandatory period after completing their Bachelor of Medicines, Bachelor of Surgery (MBBS) course, have been asking for raising their stipend from ₹15,000 a month to at least ₹25,000 at par with many states. Currently, the MBBS interns are getting stipend in the range of ₹25,000 to ₹30,000 in different states.
The MBBS interns claimed that they are paid very poorly as compared to the service they have been rendering to the medical colleges. "We had to manage treatment of patients during the Covid pandemic, when others were scared to enter the wards of corona virus infected patients," said one of the doctors, claiming that they had moral support from the post graduate doctors as well.
The prestigious Patna Medical College and Hospital (PMCH) has around 300 MBBS interns and Nalanda Medical College and Hospital (NMCH) has 125 interns. Officials said that the interns form a crucial chain of the delivery system in medical facility as they virtually run the in-patient wards in the absence of doctors. "They generally work for 10-12 hours a day," admitted a senior doctor of the PMCH.
Also Read: Bihar Govt approves new medical college & hospital in Supaul
Officials of the Health Department claimed that they were aware of the crisis the delivery system might face and hence started negotiations with them to ensure their return to the duty. Deputy Chief Minister Tejashwi Prasad Yadav, who also holds the Health Department portfolio, is learnt to have asked Additional Chief Secretary Pratyay Amrit to hold negotiations with the striking medicos.
Last year, PG doctors also resorted to strike to get their honorarium hike and payment for incentives for the service they rendered during the Covid pandemic period.