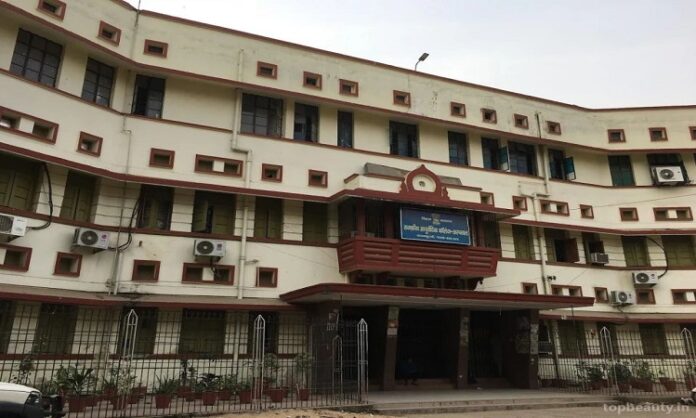 Patna: The threat of de-recognition has started hovering again on the Government Ayurvedic College, Patna, as about 35% of post of faculties lie vacant.
Senior faculty members of the college said that teaching in many post graduate departments has been hit badly due to absence of teachers. "The shortage of teachers has also begun taking its toll on guide and research supports in various departments," said a senior teacher, pleading anonymity.
The crisis of expert teachers has become so intense that there is only one professor to deal with the Gynaecology and Obstetrics department of the college.
It may be recalled that the Central Council of Indian Medicine (CCIM), Delhi, had in December last year threatened to derecognise all the five Government Ayurveda Medical Clleges of Bihar, including those located in Patna, Bhagalpur, Begusarai, Buxar and Darbhanga, if the State Government refused to meet the prescribed norms, including infrastructural facilities and adequate number of teaching staff, latest by the year-end.
As per the records, Patna based Ayurvedic College has sanctioned posts of 100 teachers, while 35 posts are lying vacant. Coordinator of Yuva Ayush Snatakottar Association Vaidya Pawan Kumar had submitted a memorandum to the State Health Minister-cum-Deputy Chief Minister Tejashwi Prasad Yadav to underline difficulties in carrying out routine and assigned function of the college in the absence of adequate teachers. In the petition, Pawan Kumar said that teaching in many post graduate courses might get discontinued if the vacant posts were not filled up.
Principal of Govt Ayurveda College, Patna, SN Tiwari said that the State Government had been apprised about the shortage of infrastructure and teaching facilities in the college and necessary action was being taken by the concerned department.
In its report to the State Government, the CCIM had noted that five Ayurveda Colleges had only a skeletal teaching staff. At present, there are only two Ayurveda professors in the state, while the CCIM norms warrant that each of them have at least 14 professors heading as many departments and equal number of readers. "The number of readers in these colleges is only four. Except for Patna based Government Ayurveda College, none of the Government Ayurveda Colleges has PG-teaching facility," CCIM pointed out.
The association convener said that the Patna Ayurveda College offered PG teaching only in two subjects—Dravyaguna and Rasashasatra—each of which has four sanctioned posts. The Patna-based Ayurveda College has 114-bed hospital providing facility for clinical teaching to students. The Begusarai-based college has a 33-bed hospital only. The bed strength of Ayurveda College and Hospitals at Darbhanga, Bhagalpur and Buxar is low. It had compelled the CCIM to order suspension of admissions in Bhagalpur, Buxar and Darbhanga Colleges during 2001-2002 session.