New Delhi: The ministry of coal (MoC) has conceptualized an action plan for 2023-24 fiscal with the goal of achieving Aatmanirbhar Bharat by enhancing the production, efficiency, sustainability, new technologies etc., in the coal sector.
Officials of the MoC said the target was indeed ambitious, yet a well-crafted roadmap would help achieve the total production of around 1012 million tonne. Various steps have been taken to optimise coal production and efficiency like mining developers cum operators (MDO) for the operationalization of Coal India (CIL) mines/blocks and production in discontinued/abandoned mines on the revenue sharing basis.
Advertisement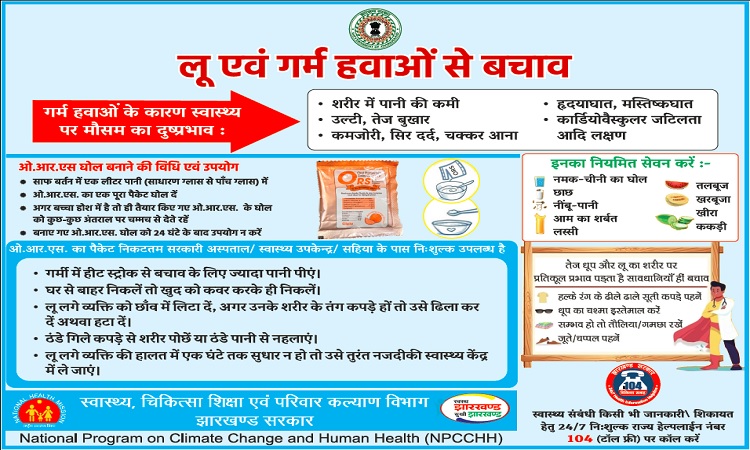 Besides, the ministry has also formulated a coking coal strategy to enhance coking coal availability in the country and curb imports with a focus on Aatmanirbhar Bharat. "Coal companies have taken multiple measures to ensure supply of quality coals to all consumers as per their needs. For undertaking the job of sampling and analysis of coal samples at loading end, third party sampling agencies have been empanelled for both power and non-power coal consumers," said a senior official of the coal ministry.
Also Read: India's coal production goes up to 107.84MT in March
Capital expenditure and asset monetization
The coal ministry has allocated a sum of ₹21,030 crore for capital investments in various coal companies. Of the total, ₹16,500 crore has been allocated for the CIL, ₹2,880 crore for NLCIL, and ₹1.650 crore for SCCL, "We have proposed to get ₹50,118.61 crore from assets monetization plan for FY 2023-24," said the official.
Commercial mining
The ministry has signed agreements for a total of 23 coal mines having cumulative peak rated capacity (PRC) of 33.224 MT per annum and these mines are expected to generate an annual revenue of ₹4,700.80 crores calculated at PRC in the current fiscal. These mines are expected to provide both direct and indirect employment to 44,906 people. Considering good response received for 6th round of commercial auctions, it is expected that 25 coal mines will be allocated during FY 2023-24 for commercial mining.
Also Read: Coal ministry to sign agreements for auctioning of 28 coal mines
Infrastructure projects
PM Gatishakti National Master Plan (NMP) – In consultation with ministry of railways, MoC is closely monitoring the new railway line projects that are critical for coal evacuation and is undertaking mapping of coal sector on NMP and use of dashboards on NMP. The MoC has adopted a coal logistics policy/plan for effective and environmental friendly transport of coal, as logistics is a crucial component of the coal supply chain.
Safety in mines
Reaffirms its commitment to the best safety standards, the MoC has adopted the utmost priority to safety during mining including disaster management, safety management & response drills, use of PPE etc.
Also Read: CIL transforms 30 abandoned mines as eco tourism destinations
Environment friendly approach
To restore the ecological balance in the mined-out areas, mine closure activities will begin this year at a significant number of CIL and SCCL mines as per the guidelines issued by MoC in October, 2022 (Scientific Closure of Closed/Abandoned/Discontinued Mines before Year 2009).
Technology push to coal
The MoC is going to circulate the monitoring framework for coal companies towards implementation of technology roadmap in digitalisation & integration of sub-systems, use of new technology (drone, remote sensing), blast free coal mining to promote efficiency, safety and environment.
Also Read: CCL plans tech upgrade to make underground mines viable
Coal to chemical
With an objective towards clean coal technology, the MoC has taken various initiatives like coal to hydrogen, coal & lignite gasification, coal bed methane (CBM)/CMM etc.
Diversification of Coal India
As part of Diversification initiatives of the MoC, CIL is being diversified for sustainable future business operations like new business areas (aluminium, power, solar wafer, solar power & renewable) and expansion of core businesses etc.,
Also Read: Coal Ministry seeks to enhance production to 1.23BT by 2024-25
Sustainability in coal sector
The MoC envisages promoting sustainable development model in which coal production goes hand in hand with environmental protection, resource conservation, caring for society and measures to protect our forests and biodiversity. Greening initiatives, development of eco-parks/mine tourism, gainful utilization of mine water/overburden (OB) and energy efficient measures are some of the major identified sustainable activities identified by the ministry.