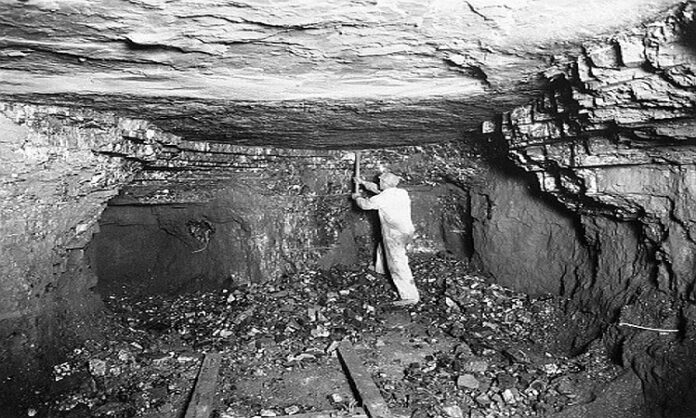 Ranchi: The Central Coalfields Limited (CCL), a Coal India Limtied (CIL) subsidiary, is contemplating upgrading its machineries to make operation of underground mining of coal economically feasible.
Owing to huge cost of extractions from underground mines in the absence of modern equipment, the CCL has been focussing on open cast projects (OCPs) to reap the benefits of growing demand of coal.
A senior officer of the Central Coalfields Limited said that the output per manshift (OMS) of the company's underground mines is still quite low, even as it improved a bit as compared to the last year. "The cost of extracting coal from underground mines is 10 times higher, as compared to mining from OCPs," he said.
As the running cost of underground mining is quite high due to use of older technology, the CCL has been operating only one underground mine at Churi out of the four it has been handed over for coal extraction. The company has a total of 43 mines in seven coal field areas, of which 38 open casts. Production of coal from Churi is nominal owing to high cost involved.
Also Read: Coal ministry holds meet to woo investments in commercial mining
Churi mine yield less than 1 million tonne coal
CCL does not even produce 1 million tonnes of coal from an underground mine. Last year (2021-22), the company produced only 0.75 million tonnes of coal from the underground mine, thought the total production was about 68.84 million tonnes. The total productivity of the company was 9.37 tons. The productivity of OCP was 10.16 tonnes against 1.17 tonne of underground mines. The productivity of OCP was about 10 times higher than that of UG. However, the company had produced about 78% more coal from underground mines this year than in that of 2020-21 fiscal.
Also Read: Centre launches biggest coal mining auction; 11 states to benefit
Underground mines have low OMS
The OMS of CCL's underground mines is quite low. Its position had improved somewhat last year. In earlier years, the situation was even worse. The company's OMS of UG mines in 2016 was 0.29, up from 1.17 MT now. The OMS of open cast is 10.16 MT. It has been around 9-10 million tonnes for the last seven years for the OCPs.
Also Read: Coal production to start from 4 mines in Jharkhand soon
UG operation a weak area for CCL
The company's annual report lists underground mining as the company's weakness. It said CCL's underground mine is not performing well. This is why the production of UG mines is not increasing. This requires the installation of state-of-the-art machines. The company has installed moder machines to excavate coal from Churi mine and it yielded promising reports. Officials said that they would install high-tech machines in Piparwar and Parez underground mines also to boost the coal production.
Output per manshift/ in million tonne
| | | |
| --- | --- | --- |
| Year | Underground mines | Open cast projects |
| 2016-17 | 0.294 | 9.808 |
| 2017-18 | 0.194 | 9.372 |
| 2018-19 | 0.214 | 9.740 |
| 2019-20 | 0.54 | 10.06 |
| 2020-21 | 0.44 | 9.57 |
| 2021-22 | 1.17 | 10.16 |
Underground mining is said to be good to have more than one OMS. In case of open cast mining, OMS of more than 3.7 is said to be good. The company uses many new technologies to enhance this.