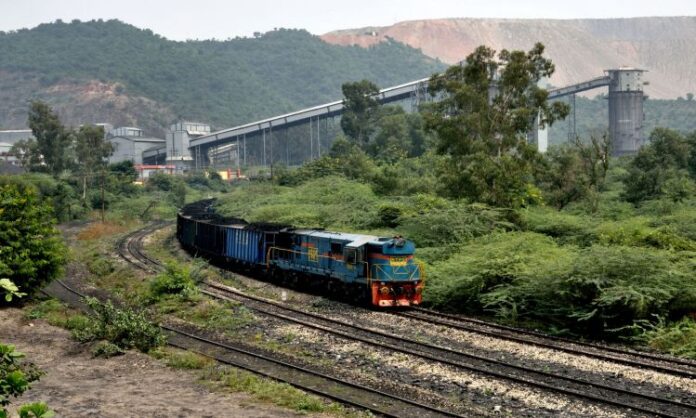 New Delhi: India's coal production went up by 12.03% to 107.84 MT in March 2023 from 96.26 MT as compared to March 2022. As per the provisional statistics of the ministry of coal, during March this year, Coal India Ltd (CIL), Singareni Collieries Company Limited (SCCL) and captive mines/others registered a growth of 4.06%, 8.53% and 81.35% respectively.
Of the top 37 coal producing mines in the country, 29 mines produced more than 100% and another six mines' production stood between 80 and 100%, according to a coal ministry report.
Also Read: Coal ministry to sign agreements for auctioning of 28 coal mines
At the same time, coal despatch increased by 7.49% to 83.18 MT from 77.38 MT during March this year as compared to the same month last year. During March 2023, CIL, SCCL and captives/others registered a growth of 3.40%, 12.61% & 31.15% by despatching 64.15 MT, 6.70 MT & 12.32 MT respectively.
Similarly, the power utilities despatch has increased by 4.36% to 68.36 MT during March this year as compared to 65.51 MT in March 2022.
Coal based power generation has registered a growth of 5.70% in March this year vis-a-vis March last year and overall power generation in the same month has been 4.59% higher than the power generated in March last year. Further, total power generation has increased to 139718 MU in March this year against 128026 MU in February last year, registering a growth of 9.13%.
Also Read: Coal ministry sets 1 billion ton production target, CIL to lead pack
Royalty to state from coal mines
Coal companies have paid ₹13,914.31 crore as royalty to eight coal bearing states in the 2021-22 fiscal. As per reports, Madhya Pradesh received the maximum royalty of ₹2,709.77 crore, which is however, down from the previous fiscal. The coal companies have paid ₹3,199.42 crore as royalty to Madhya Pradesh in 2020-21 and ₹2096.28 in 2019-20.
Jharkhand's share in coal royalty has increased substantially in 2021-22. The coal companies paid a sum of ₹3,623.49 as royalty. It was paid ₹2879.95 and ₹3211.03 crore as royalties from coal mining during the 2020-21 and 2019-20 fiscals.
Also Read: Coal production to start from 4 mines in Jharkhand soon
Odisha gained ₹2700.21 crore from the coal mining in 2021-22. In the previous year, however, Odisha's share in coal royalty had dipped to ₹1519.31 in the previous year. In 2019-20, it had received ₹2,139.45 crore coal royalty