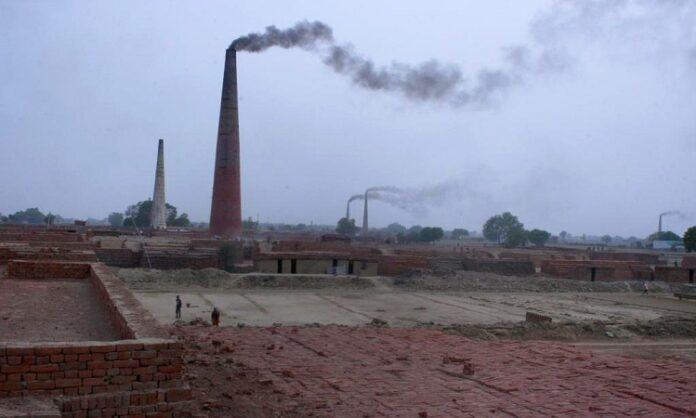 Patna: In a relief to the construction and real estate sector, the Bihar government has allowed opening of new brick-kilns, but with certain norms.
The state government had put a ban on setting of new brink-kilns owing to the rampant air pollution across the state. However, the ban has been lifted in view of growing demands of the bricks in construction, as fly-ash made bricks were simply not able to cater to the needs.
Officials said that new standards have been set for installation of new brick kilns in Bihar. The brink-kilns seeking licence to operate must be following the low-pollution emitting zigzag technology and they should be located in such a way that the smoke coming out of the chimneys had little impact on population and poses less threat to ecology.
Price of red bricks was sky rocketing since the state government begun regulating its use and suspended issuing operating licenses to new brick-kiln for the last couple of years. A tailor of bricks, numbering around 1,500 is being sold at the cost of about ₹15,000 to ₹20,000 depending up on their quality.
Also Read: Construction starts on 2 more medical college & hospitals in Bihar
BSPCB sets fresh norms for opening of brick-kilns
The Bihar State Pollution Control Board (BSPCB) has issued the directive on the recommendation of the department of environment, forests and climate change. Under this scheme, brick-kilns shall for be located at least 800 metres away from schools, hospitals, government offices, gardens with at least 25 trees and helmet with a population of 200. There shall be at least one km distance between two brick kilns.
Brick kilns will not be open in these areas
According to the new standard, no brick-kiln shall be opened within 500 metre from rivers, wetlands, dams etc. It will not be allowed to be constructed around tiger reserves, forest sanctuaries or national parks including water scarce sites. It is also directed to make the height of the chimney of the kilns according to their capacity. Also brick kilns will be based entirely on cleaner technology i.e. zigzag technology or vertical shaft.
Also Read: After Delhi, toxic air grips Bihar; Bettiah's AQI worsens to 633
New brick-kilns allowed to meet growing needs
According to the Central Power Authority, the annual production of fly ash in Bihar in 2017-18 was 73.8 lakh tonnes. About 1.4 kg of fly ash is required for making one brick. Currently available quantum of fly ash in Bihar can produce only 300 crore bricks. About 2,200 crore of bricks were being consumed. In such cases, it has been decided to produce bricks to meet the need of bricks in construction works.
Annual production capacity of a brick kiln is 3 million bricks
There are about 7,500 brick manufacturing units in the state at present. About 500 units are manufacturing bricks from fly ash. It is estimated that the annual production capacity of a brick kiln is 3 million bricks per year. About 2,200 crore of bricks are manufactured and consumed in building construction. Red bricks consume soil and are likely to affect the fertility of the soil. Therefore, emphasis is being placed on increasing the production of bricks made from fly ash.
Government buildings will be made of fly ash bricks
The government has directed the use of fly ash bricks in construction of all government buildings. The state government had earned Rs 52.57 crore from brick kilns till January 2022 in the 2020-21 fiscal.