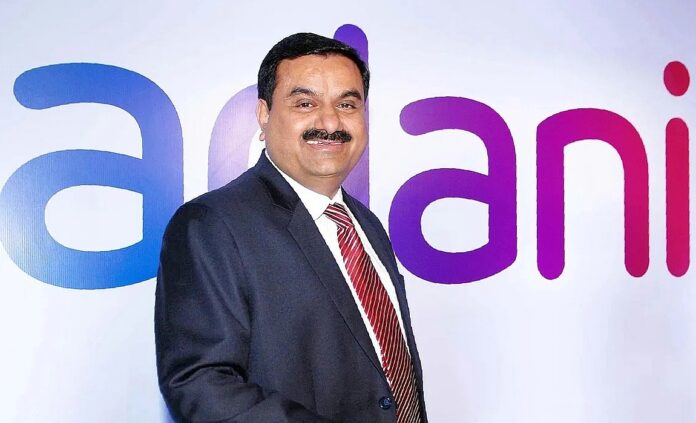 Mumbai: Adani Enterprises on Wednesday called off its follow-on public offer (FPO), and announced that it will return the collection back to investors. The announcement was made in the wake of the Adani group's companies' stocks witnessing an unprecedented downswing following the Hindenburg Research report.
An FPO, also known as secondary offering, is a process in which an existing company listed on stock exchanges issues new shares to the existing shareholders as well as new investors.
Also Read: Adani Group companies' shares continue to bleed on BSE
The Adani Enterprises had opened ₹20,000 crore FPO for subscription on January 27. The floor price of the issue was Rs 3,112 per share of Re one face value, making it one of the more expensive share offerings in the capital market so far.
However, the shares of Adani Group's companies share crashed after the Hindenburg Research report accused the company of being indulged in malpractices and manipulating the stick.
Regarding the sudden decision to call off the FPO, a senior official of Adani Group said that it was aimed at protecting the interests of its investing community and hence it had decided to return the FPO proceeds.
Also Read: Adani acquires Ambuja & ACC, becomes 2nd largest cement player
Adani issues statement over FPO call-off
A statement by the Adani group said that given the unprecedented situation and the current market volatility, the company is withdrawing the completed FPO transaction.
Gautam Adani, Chairman, Adani Enterprises Ltd said, "The subscription for the FPO closed successfully yesterday. Despite the volatility in the stock over the last week, your faith and belief in the company, its business and its management has been extremely reassuring and humbling. Thank you. However, today the market has been unprecedented, and our stock price has fluctuated over the course of the day. Given these extraordinary circumstances, the Company's board felt that going ahead with the issue will not be morally correct. The interest of the investors is paramount and hence to insulate them from any potential financial losses, the Board has decided not to go ahead with the FPO."
Icra says monitoring Adani group
The FPO development came on the day domestic ratings agency Icra said it was monitoring the impact of the run on the Adani group stocks and other financial instruments, reported an agency.
"We are monitoring the developments on… rated portfolio in the Adani Group of companies, especially the financial flexibility of the group with key monitorables being access to domestic and international capital markets and banking channels, pricing of debt, tightening of debt covenants, recall or acceleration of debt facilities and refinancing," Icra Ratings said in a statement.