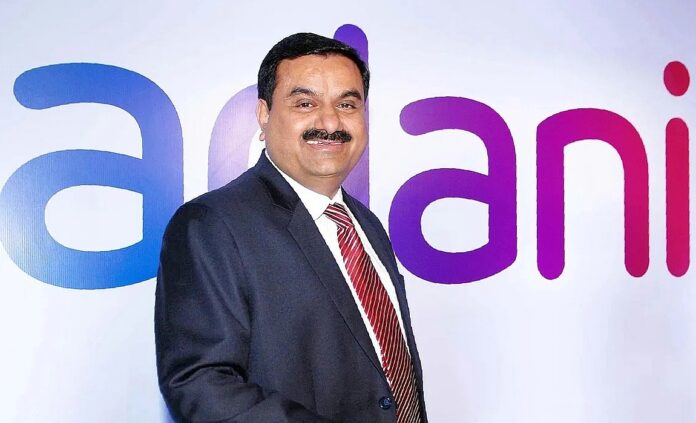 Mumbai: Shares of Adani Group companies continued to face the bloodbath on Friday at the share market, with some entities hitting the lower circuit and others falling up to 20% in the early trading on the Bombay Stock Exchange (BSE).
The flagship Adani Enterprises was down nearly 6% even as its follow-on public offer (FPO) kicked off today. Adani Transmission fell 17%, Adani Ports & SEZ slipped 10% below, Adani Green Energy is down by 15% and Adani Total Gas has plummeted to 20%. Adani Wilmar and Adani Power had hit their lower circuits of 5%.
Also Read: Adani acquires Ambuja & ACC, becomes 2nd largest cement player
Many attributed the steep fall in the share value of Adani Group companies to Hindenburg Research's assertion that the Group was engaged in a 'brazen stock manipulation and accounting fraud scheme over the course of decades.
The Adani group, however, dismissed the charges as 'baseless' and weighing legal option against the research firm. The conglomerate termed the report on the group 'malicious combination of selective misinformation and stale'.
Meanwhile, Adani Enterprises was trading over 2% lower even as it kicked off the ₹20,000 crore follow-on public offer (FPO) today. It will sell shares in the price band of ₹3,112 to ₹3,276 apiece and the issue will close on January 31, 2023. The flagship firm of billionaire Gautam Adani-led conglomerate on Wednesday said it has raised ₹5,985 crore from anchor investors ahead of the offer.
Also Read: Central Govt to sell-off ground units of Air India soon
In a statement later on Twitter, Hindenburg said it fully stands by its report and would in fact welcome any legal action by Adani group. "If Adani is serious, it should also file suit in the U.S. where we operate. We have a long list of documents we would demand in a legal discovery process," the statement posted on Twitter read.
The Hindenburg's report details a web of Adani-family-controlled offshore shell entities in tax havens spanning the Caribbean and Mauritius to the United Arab Emirates, which it claims were used to facilitate corruption, money laundering and taxpayer theft while siphoning off money from the group's listed companies.
Adani Group has repeatedly dismissed debt concerns. Its Chief Financial Officer (CFO) Jugeshinder Singh on January 21 on a media call stated that "We are deeply disturbed by this intentional and reckless attempt by a foreign entity to mislead the investor community and the general public, undermine the goodwill and reputation of the Adani Group and its leaders, and sabotage the FPO (Follow-on Public Offering) from Adani Enterprises."