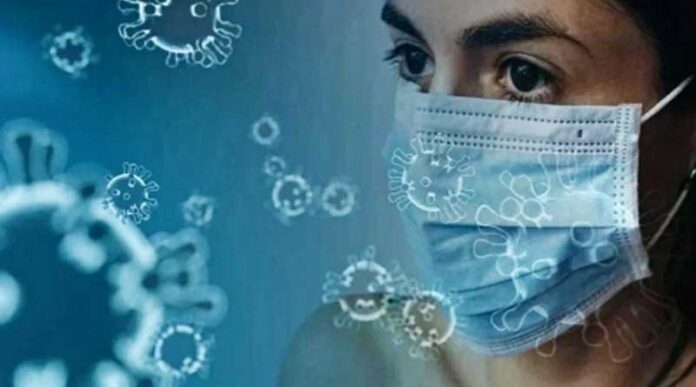 New Delhi: The number of active cases of Covid infection has crossed 50,000 mark in the country. As many as 10,753 new cases corona virus infection have been reported in the last 24 hours, according to the government data. As many as 27 people died during treatment in during the past 24 hours.
Active cases of Covid rose to 53,720 as on date, against 50,000 active cases registered on September 4, last year. In the past 14 days, from April 1 to 14, 89,000 people have been infected with corona virus in the country.
A day ago on Thursday, there were 11,109 cases of infection and 29 deaths. The number of active cases had gone up to 49,622. According to the Union health and family welfare ministry website, the daily positivity rate has reached 6.78% and the weekly rate has reached 4.49%. Besides, the recovery rate is 98.69%. The mortality rate was recorded at 1.19%.
Also Read: India witnesses 5,357 fresh Covid cases, 11 deaths on Saturday
Top-5 states with more than 67% new cases, Kerala leads
The country reported 10,753 new cases in the last 24 hours. Of these, 7,229 cases were reported in just five states, which is 67% of the total cases detected in India.
Kerala: 3,065 new cases, 1,892 recoveries, while 6 deaths. There are currently 18,663 active cases.
Delhi: There were 1,420 new cases and six deaths here on Friday. 1,065 people recovered from the disease. The number of active cases has risen to 4,3
Maharashtra: 1,152 new cases and four deaths on Friday. The positivity rate is 7.27% with 5,928 active cases.
Haryana: 835 new cases and 436 recoveries were reported here last day. There are currently 3,233 active cases in the state. The positivity rate has reached 8.37%.
Uttar Pradesh: 757 new cases and 271 recoveries were reported here on Friday. There are currently 2,579 active cases in the state. The positivity rate is 1.56%.
Also Read: India logs 6,050 fresh Covid cases in last 24 hrs, 14 deaths
Cases in rest of India
Haryana runs out of corona vaccine stock that it has received in February; 835 new cases recorded amid crisis. Haryana is facing vaccine crisis amid growing load of coronavirus infection. The last batch of vaccine the state received in mid-February expired on March 31. The state has reported 835 new cases in the past 24 hours.
Punjab reports 1,198 active cases, 236 new cases in 24 hours
Corona patients are increasing rapidly in Punjab. The state's health department has intensified testing for coronavirus. The health department had sent 4,836 samples from across the state for testing. As many as 236 cases out of 4,729 samples tested found positive for the disease.
Also Read: Covid cases on rise in Bihar yet again, new variant found
91 new cases of Covid infection in Bihar
The active caseload of Covid in Bihar has reached to 316, of them 146 reported from different areas of Patna. On Friday, the state health department has reported detection of 91 new cases of them 48 people found suffering from Covid infection in Patna.