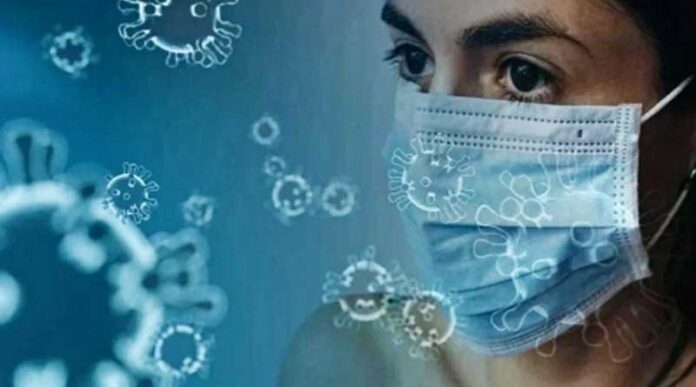 Patna: After a break, the cases of Covid infection are rising yet again in Bihar. On Monday, three new patients down with corona virus infection have been confirmed. Among them two patients are from Patna and one from Gaya. Out of this, a new variant of Corona (XBB 1.16) has also been found. The new variant has been confirmed by genome sequencing.
Medical experts say the new variant of corona virus in more infectious. However, it is not causing serious infection and remained confined to throat area only. The symptoms are also similar to that of normal corona.
According to Patna Medical College and Hospital's (PHMC) physician BK Chowdhary, the infection of the new variant is not getting down from the throat. "That's why the condition of the infected is not getting serious. By the way, it is difficult to say how new variant will grow further what will be its severity and infectivity rate," said Chowdhary.
Also Read: Centre asks states to follow 3T-V strategy to curb Covid spread
Those infected by the new variant have taken both the vaccines and booster dose against corona. With the new cases, the total number of active cases of Covid infection is 44, of which 30 patients have been found in Patna only. In just four days, the number of active patients in the state increased from 29 to 44.
According to the information received from the Civil Surgeon Office, the two corona infected have been found in Patna. None of them have any travel history in recent past. They do not have any symptom and hence kept at home isolation for treatment.
New variant affects taste & aroma of patients
According Chowdhary, this new variant of Corona is being considered as a sub-variant of Omicron. Patients suffering from the new variant lose the taste and sense to spell, besides other symptoms. Apart from this, there are symptoms like cold, cough, fever, headache and body ache, vomiting, diarrhoea, runny nose, sore throat etc.
Also Read: Follow Covid like protocol to curb H3N2 virus rise: Centre to states
For the last few days, the cases of corona are continuously increasing in cities like Patna, Gaya, Bhagalpur. After which the state government directed to take precautionary measures to intensify surveillance in these districts. Wearing of mask has been made mandatory in all government hospitals and medical institutions of the state.
The state health department has once again appealed to the people to follow the rules to avoid corona. The department officials have also asked the hospitals to be fully prepared in view of the increasing number of patients. In particular, instructions have been given to step up the diagnostics to identify the persons infected with Covid.
Seven swine flu patients found, six of them in Patna
As many as six patients of swine flu have been found in Patna. Civil surgeon had sent samples of 10 patients to RMRI, out of which seven reports are come positive. This has been confirmed by Krishna Pandey, director of RMRI. Of these, six patients are from Patna and one from Vaishali. Among the patients from Patna, four are men and two are women. Vaishali's patient is male. He told that six more samples have come for examination. Its investigation report will be prepared on Tuesday.
Also Read: Now, an air filter that deactivates germs using green tea ingredients
At the same time, Superintendent of Nalanda Medical College and Hospital (NMCH) Rajeev Ranjan said that a flu clinic has been opened in the center of excellence (NMCH). Patients with its symptoms are being treated and samples are being sent for their examination. Along with this, a separate isolation ward has also been set up. ICU has also been kept ready. However, not a single patient is admitted yet.