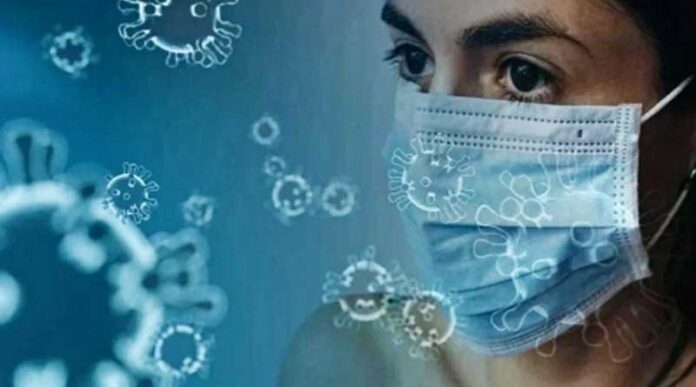 New Delhi: India has recorded a single-day spike of 6,050 fresh Covid-19 cases in the past 24 hours, taking the active caseload to 28,303, according to the reports of the Union health ministry on Friday.
The death toll has increased to 5,30,943 with 14 deaths — three reported from Maharashtra, two each from Karnataka and Rajasthan, one each from Delhi, Gujarat, Haryana, Himachal Pradesh, Jammu and Kashmir and Punjab. Death of one patient undergoing treatment in Kerala has been reconciled by the state's health ministry of Kerala.
Also Read: Active caseload of Covid goes up to 25,587. Kerala worst hit
As many as 3,320 patients recovered from the disease in the last 24 hours. The total number of people who have recuperated from the disease is at 4.41 crore (4,41,85,858), while the case fatality rate has been recorded at 1.19%.
Delhi records 606 new cases
Delhi recorded 606 fresh Covid-19 cases the highest since last August on Thursday. While the positivity rate stood at 16.98 per cent. Last year on August 26, the national capital recorded 620 cases.
On Wednesday, Delhi logged a positivity rate of 26.54 per cent, the highest in nearly 15 months, with 509 people testing positive in a single day. Delhi saw 521 cases on Tuesday and one fatality.
Uttar Pradesh reports 1st death due to Covid this year
Uttar Pradesh reported its first death due to Covid-19 this year, health officials said. The state also reported 192 fresh Covid cases during the day while 68 patients recovered in the state, including one in state capital Lucknow. At present, there are 842 active Covid cases in the state.
Also Read: Covid cases on rise in Bihar yet again, new variant found
The newly emerged recombinant coronavirus variant XBB.1.16 has been observed in different parts of the country, accounting for 38.2% of the infection till date, according to the latest INSACOG bulletin.
The daily positivity rate was recorded at 3.39% while the weekly positivity was pegged at 3.02%.
The Union ministry of health and family welfare said 2,334 vaccine doses of Covid have been administered during the last 24 hours under the nationwide vaccination drive. A total of 220.66 cr vaccine doses (95.21 cr second dose and 22.87 cr precaution dose) have been administered so far under nationwide vaccination drive, said the ministry. Meanwhile, 92.25 cr total tests conducted so far; 1,78,533 tests conducted in the last 24 hours.
Amid the rise in Covid cases, Union health minister Mansukh Mandaviya will chair a high-level meeting with states and UTs to review Covid situation on Friday.