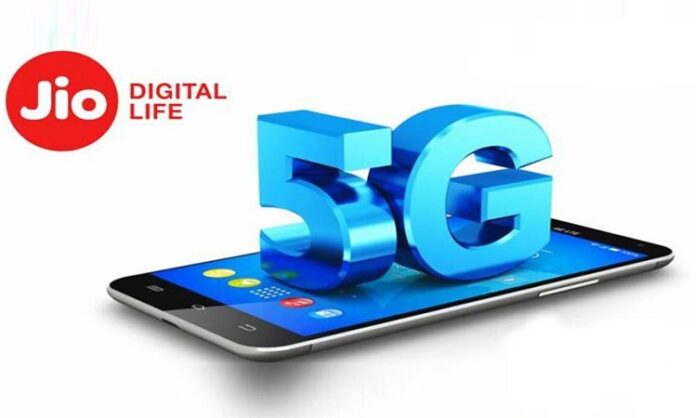 New Delhi: Jio is rolling out its True 5G network quite fast. On Tuesday, 34 new cities got connected to Jio True 5G network. The number of cities connected with Jio's True 5G has now increased to 225, including Bihar's most visited tourists' town of Gaya.
Tamil Nadu has the maximum number of 8 cities got connected with 5G after the fresh launch. Six cities of Andhra Pradesh also came under the coverage of Jio's 5G network. Mobile users of three cities each from Assam and Telangana, two cities each from Chhattisgarh, Haryana, Maharashtra, Odisha and Punjab may experience the ultra mobile operation. Gaya in Bihar, Ajmer in Rajasthan, Chitradurga in Karnataka and Mathura city in Uttar Pradesh are also included in the list.
Reliance Jio has become the first and only operator to launch 5G services in most of these cities. Jio users of these cities will be invited under the Jio Welcome Offer. Invited users will get unlimited data at 1Gbps+ speed at no extra cost.
Also Read: Jio launches 5G in 16 cities of Bihar, Jharkhand & 6 other states
Speaking on the occasion, a Jio spokesperson said, "We are extremely excited to launch Jio true 5G in 34 new cities. The total number of cities to be covered by Jio's TrueG has gone up to 225. Jio has set a record of launching in 225 cities within just 120 days of beta trial launch. We have increased the speed of true 5G rollout across the country and by December 2023, the entire country will be connected to Jio true G.