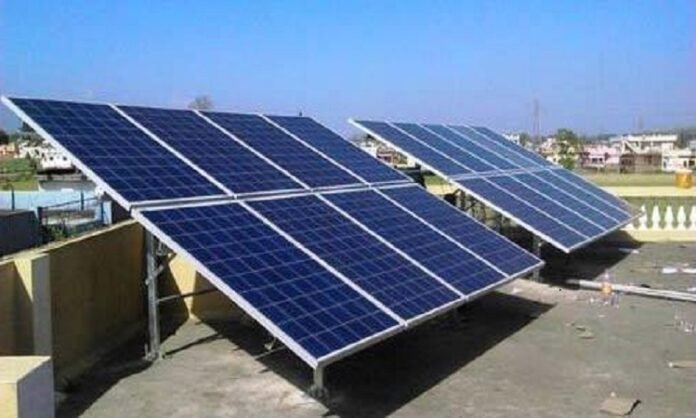 New Delhi: The last two years have witnessed a huge rise in electricity generation through renewable energy resources for utilities and for captive plants, Economic Survey said.
As per the Economic Survey 2022-23 report, which was tabled in Parliament on January 31, the total installed electricity generating capacity of utilities and captive power plants increased by 4.7% to 482.2 gigawatts (GW) on March 31, 2022 from 460.7 GW during the same period in the previous year.
Also Read: NTPC augments its solar footprint, achieves 69454 MW installed capacity
"The installed capacity in utilities was 399.5 GW on March 31, 2022 as against 382.1 GW a year ago, which is higher by 4.5%. The total electricity generated, including that from captive plants during the year FY22 was 17.2 lakh GWh as compared to 15.9 lakh GWh during the FY21, of which 14.8 lakh GWh was generated by utilities and 2.3 lakh GWh in captive plants," the report stated.
Thermal plants continue to dominate power generation
However, the power generated from thermal plants continue to dominate the energy sector with about 59.1% share of the total installed capacity in utilities, followed by renewable energy resources, which constitute 27.5% and hydro 11.7% of the total installed capacity.
Also Read: NTPC, GE Gas Power sign MoU to decarbonize power generation
Giving an update on its solar parks scheme with details of necessary infrastructure like land, power evacuation facilities, road connectivity, water facility, and statutory clearances, etc, the report stated that the government has sanctioned 59 solar parks in 16 states till 30 September 2022 to generate about 40GW energy.
Railway to achieve net zero by 2030
"Indian Railways, which is a major consumer of electricity in the country, has announced its intention to achieve net zero carbon emission by 2030. In this regard, Indian Railways has reoriented its energy demand towards greater use of renewable sources. As of November 2022, plants generating about 143 MW of solar power (both on rooftops and on land) and about 103 MW of wind power have been commissioned," read the survey report.
Gradual transition from fossil to renewable energy
The reports also underlined the trend of a gradual transition in India's energy sector from the conventional sources to the non-fossil fuel sources, even as thermal power generation continues to be the mainstay in power generation due to a steep year-on-year increase in electricity demand. The central government is encouraging generation of power through non-fossil fuel to achieve the target of 50% cumulative installed capacity of electricity by 2030.
Also Read: World Bank signs $200m pact to scale up RE technologies in India
India a favoured destination for investment in renewable sector
The survey says India is becoming a favoured destination for investment in renewables. The country has seen a total investment of $78.1 billion in the renewable sector during the period 2014 -2021. The National Green Hydrogen Mission, approved by the government with an outlay of ₹19,744 crore last year to make India an energy-independent nation, and to de-carbonise the critical sectors, will result in 3.6 giga tonnes of cumulative CO2 emission reduction by 2050.
The survey says India's Long-Term Low Carbon Development Strategy (LT-LEDS) focuses on the rational utilisation of national resources with due regard to energy security. This strategy is in line with the vision of LiFE, (Lifestyle for the Environment), calling for a worldwide paradigm shift from mindless and destructive consumntion to mindful and