Mumbai: Reliance Jio on Saturday launched its True 5G services in 16 cities of eight states, including Chhattisgarh, Bihar and Jharkhand to mark the occasion of Makar Sankranti.
In Chhattisgarh, state's chief minister Bhupesh Baghel unveiled the Jio'd 5G services in the capital city of Raipur and the industrial agglomerate Durg and Bhilai. Jio demonstrated the transformational Jio True 5G use-cases including those from the healthcare and education sectors to the CM at the launch.
Also Read: Reliance Jio launches advanced 5G in Bengaluru, Hyderabad
Baghel, said, "Today is a proud moment for Chhattisgarh and I am excited to launch Jio's True 5G services for our people. The launch is an important achievement for our state, empowering our people to immensely gain from the transformational benefits of Jio's True 5G services.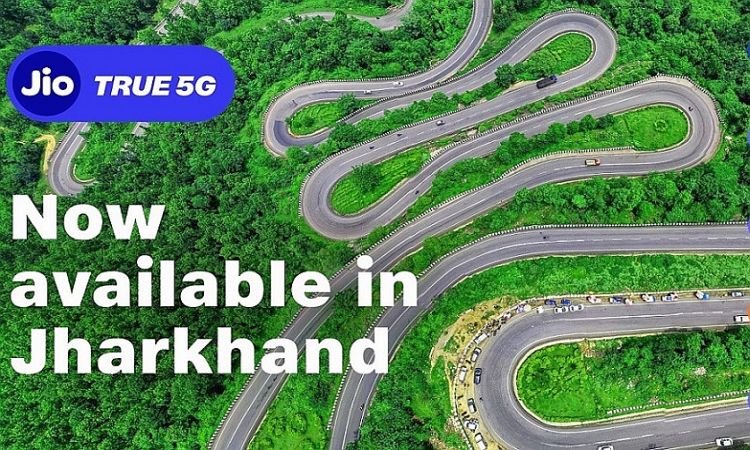 The states of Bihar and Jharkhand too joined the Jio True 5G map today with Bihar's capital city Patna and the pride of North Bihar Muzaffarpur alongside Jharkhand's capital city of Ranchi & the Steel City of Jamshedpur welcoming Jio True 5G services on the auspicious occasion of Makar Sankranti.
Also Read: Difference between Jio's True 5G ; Airtel's 5G Plus: A tech analysis
Commenting at the launch, Jio Spokesperson said, "Technology is a great uniter. Jio is proud to launch its Jio True 5G services in the three states of Chhattisgarh, Bihar and Jharkhand and extend its reach in five states of Karnataka, Odisha, Kerala, Andhra Pradesh and Maharashtra, during such an auspicious time which is marked by festivities, including Makar Sankranti, Lohri, Pongal, and Bihu.
These new True 5G-powered cities are important tourism, commerce, and industrial destinations in our country. With the launch of Jio's True 5G services, consumers of these regions will not just get the best telecommunication services but will also get infinite growth opportunities in the areas of e-governance, education, automation, Artificial Intelligence, gaming, healthcare, agriculture, IT, and SMEs.
Also Read: Ericsson mulls tech centre to up 5G equipment production in India
The cities which came in the 5G coverage map of Jio are Raipur, Durg and Bhilai in Chattisgarh, Patna and Muzaffarpur in Bihar, Ranchi and Jamshedpur in Jharkhand, Bijapur, Udupi, Kalaburagi and Bellary in Karnataka, Rourkela and Brahmapur in Odisha, Kollam in Kerala, Eluru in Andhra Pradesh, Amravati in Maharahstra. Users of Jio's mobile will get high speed data up to 1GB per second at no additional cost.