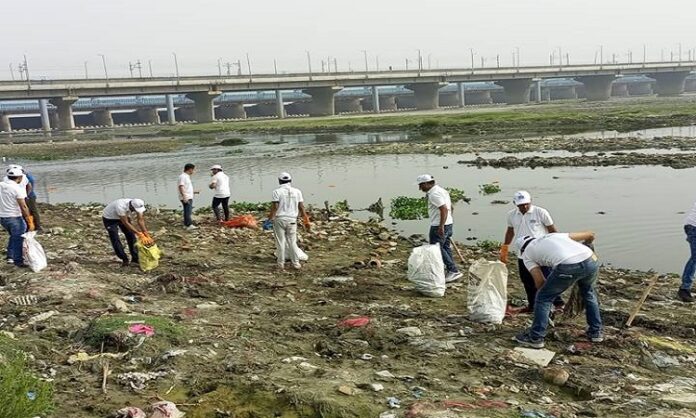 New Delhi: "By December, there will be a marked change in quality of water in river Yamuna," said Union Jal Shakti Minister Gajendra Singh Shekhawat, adding that the discharge of about 1,300 million litre per day (MLD) wastewater in the river would be stopped by that time.
The minister said this while presiding over a function organised by the National Mission for Clean Ganga (NMGC), a wing of the Department of Water Resources, to mark an event Yamuna Par Azadi ka Amrit Mahotsava here on Tuesday.
Also Read: NMGC, volunteers launch Clean Yamuna campaign in Delhi
Addressing the gathering, Shekhawat said a lot had been done to clean river Yamuna since the launch of Namami Gange mission in 2015. "The Government has taken up a lot of measures to accomplish the objectives of effective abatement of pollution, conservation and rejuvenation of river Ganga and its tributaries," he added.
Giving an overview of Namami Gange mission, the minister said schemes worth over ₹31,000 crore have been approved under the project to clean Ganga and its tributaries and make them 'aviral' (incessant) and 'nirmal' (clean). "Now we are focussing on cleaning the tributaries of Ganga, Yamuna in particular, and people will see the difference in water quality by end of 2022," said Shekhawat.
Also Read: Ganga Jal to flow in Gaya & Rajgir; Bihar CM inspects trial of lift water project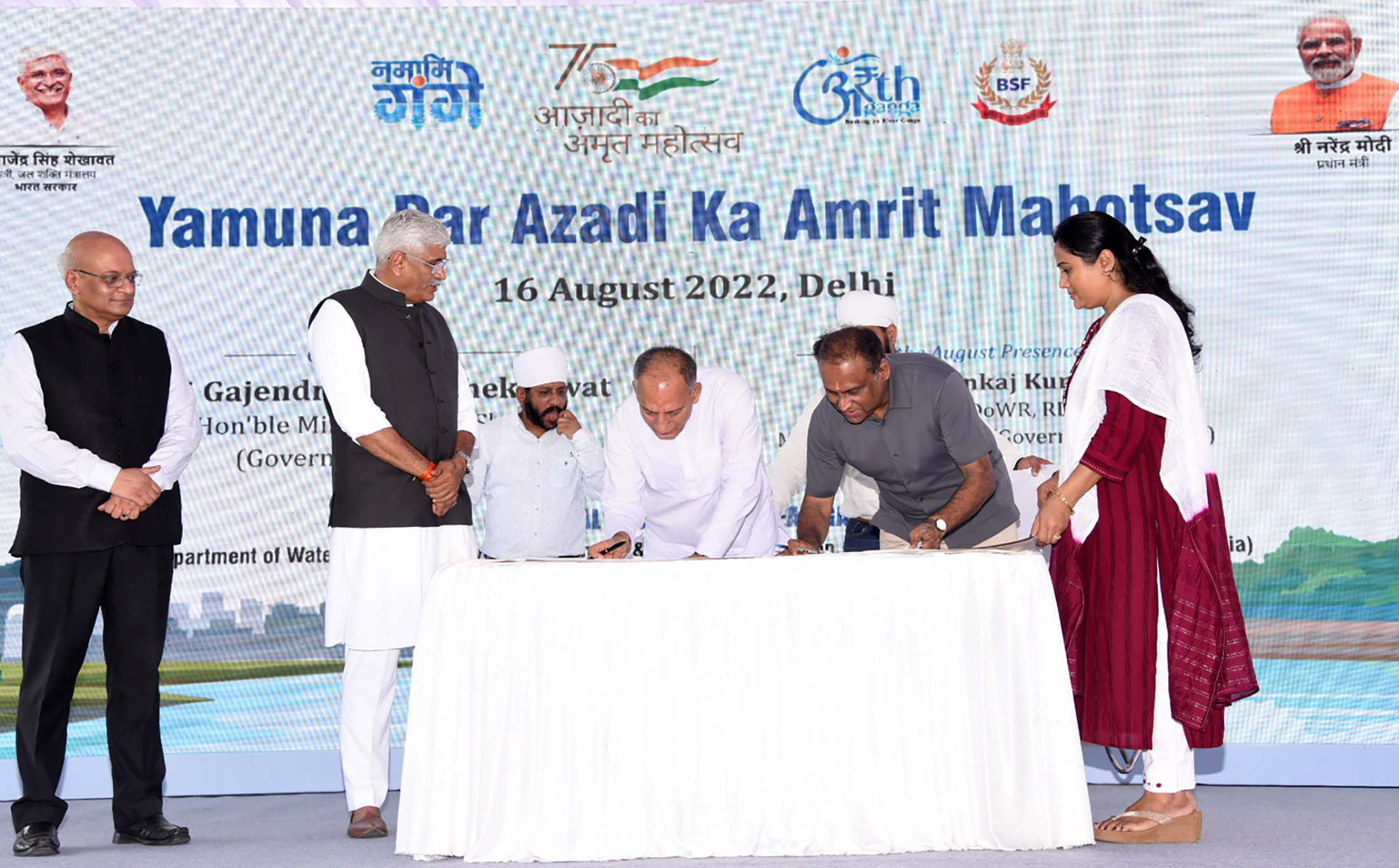 "India is a country that reveres its rivers, but that is also true that out water bodies and rivers are getting contaminated. Hence it's imperative for us to come together and initiate a mass movement to sensitise the people to abstain from polluting the water bodies," said the minister.
Referring to Prime Minister Narendra Modi's speech on the Independence Day, the minister said the PM had underlined the sacrifices made by our great leaders, which made Indians to celebrate the 75th years of Independence. "Now India has reached at a stage where we can feel proud of ourselves and the world looks at us with respect. The vision of India for the next 25 years seeks all of us to imbibe certain lifestyle and respect the environment and devote ourselves to fulfilment of the vision," said Shekhawat.