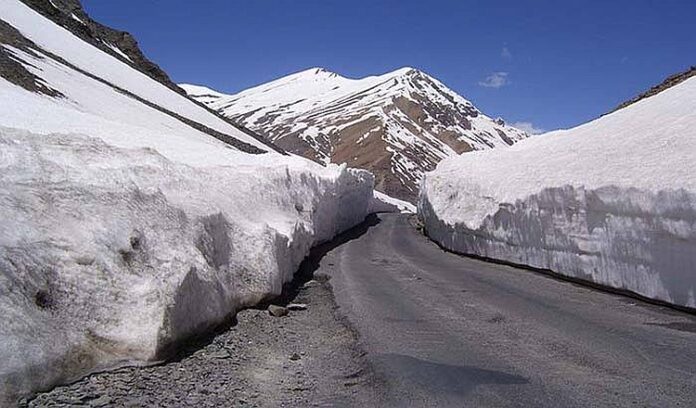 Srinagar: The strategic Srinagar-Leh national highway has been reopened for vehicular movements on Thursday, after nearly 68-days of traffic suspension. The route was closed since January 6 following heavy snowfall.
The 434 kilometer long highway serves as an important link between Ladakh and Kashmir. It's the sole link to connect to thousands of soldiers stationed in Ladakh region. The highway traverses through the Himalayas at Zojila pass, located at 11500 feet, and then the Zanskar mountain range at Fatula to enter Ladakh.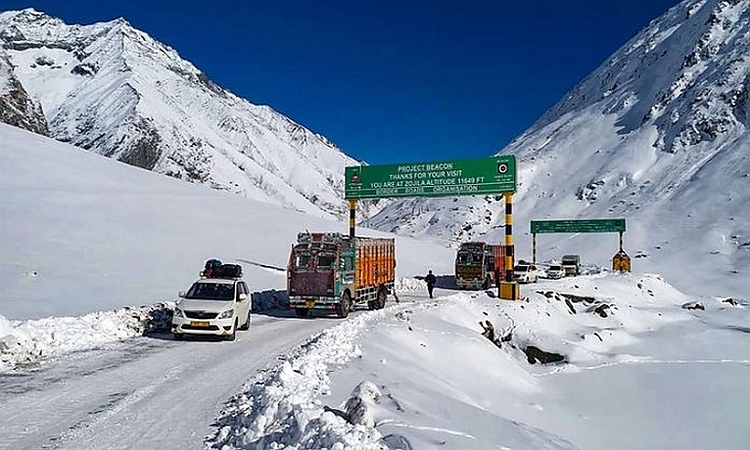 Director general, Border Roads Organisation (BRO), Lt Gen Rajeev Chaudhary said the strategic road was reopened in a record period of 68 days. The feat was made possible by the grit, guts and comprehensive planning of BRO karmyogis of projects Beacon and Vijayak
"The re-opening of the highway will give a lot of relief and benefit to soldiers posted in Ladakh and the local residents," Chaudhary told reporters at the Zojila pass, adding that the opening of this road brings a daily benefit of ₹7 crore to the government.
"In one working season we are able to save ₹400-450 crores by reopening the highway in a short time," he added.
Also Read: New bridge on Chenab to cut travel time from Jammu to Kashmir
Srinagar-Leh highway is the only route which connects Ladakh with the rest of the country. The Leh-Manali route could not be re-opened as yet. The pass will be reopened for civilian traffic in the next few days after assessing the road conditions and the safety issue, officials of the BRO said.
After a military stand-off in Ladakh sector in May 2020, that resulted in the killing of 20 Indian soldiers and five Chinese soldiers in Galwan Valley, both countries have deployed thousands of soldiers and heavy artillery along the Line of Actual Control (LAC). The relations between the two countries have been at the lowest point since the Galwan clash.
Also Read: Raksha Mantri inaugurates 75 infra projects for armed forces
"The people of Ladakh used to remain cut off for about five-six months, but the BRO has been opening this route earlier than usual and the people can go to Srinagar for their needs or medical emergencies or even trade and commerce," said Chaudhary, adding that the tourism also opens up because of the opening of this route, and the people of Kargil, Drass and Leh benefit a lot from the opening of this route.