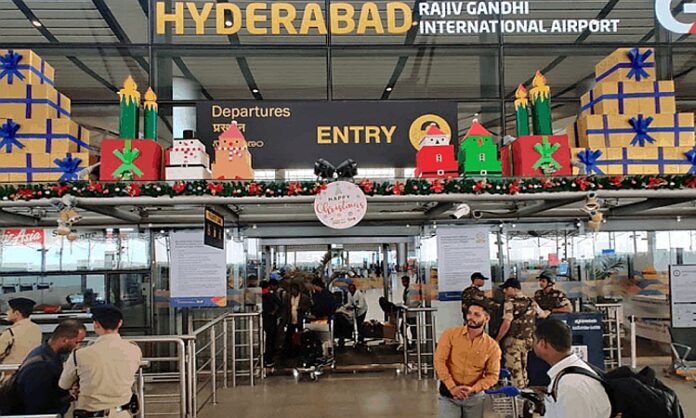 Hyderabad: The GMR Hyderabad International Airport Ltd (GHIAL), on Thursday announced that Rajiv Gandhi International Airport (RGIA) has been adjudged as the 'best regional airport in India and South Asia' in 2023 Skytrax World Airport Awards.
The airport, voted by passengers, also bagged the award for best airport staff in India and South Asia.
Commenting on the achievement, Pradeep Panicker, CEO-GHIAL said "This award is a testament to the hard work and dedication of our airport staff, stakeholders and partners working at Hyderabad Airport, who have worked relentlessly to deliver world- class services to our passengers. This recognition motivates us to continue to innovate and further improve the airport experiences and reinforce our commitment to provide a safe and seamless experience for all."
Also Read: Immigration bay of Delhi airport to undergo design change soon
Edward Plaisted, CEO of Skytrax, while congratulating Hyderabad International Airport for their success in winning these important customer awards for 2023, said the past few years have been extremely challenging for airports worldwide, and as we move on from the Covid-19 pandemic it is pleasing to see passenger numbers returning to normal, and for Hyderabad International Airport to be recognised as a leading airport by their customers.
The Skytrax World Airport Awards are the most prestigious accolades for the airport industry, voted by customers in the largest, annual global airport customer satisfaction survey. They are regarded as the quality benchmark for the world airport industry, assessing customer service and facilities across over 550 airports. The survey and awards are independent of any airport control or inputs.
The awards are based on the World Airport Survey questionnaires completed by over 60 nationalities of airport customers during the 6-month survey period. The survey evaluated the customer experience across airport service and product key performance indicators – from check-in, arrivals, transfers, shopping, security and immigration through to departure at the gate.
The World Airport Star Rating program is a global Quality-Evaluation-System for the Airport industry. It uses a direct and professional analysis of the Airport's Product and Service Quality Standards. It began in 1999 when Skytrax launched its first global, Airport customer satisfaction survey.
Also Read: AAI to spend ₹25,000cr on develop & upgrade of airports in next 5yrs
The survey evaluates traveller experiences across different airport service and product key performance indicators – from check-in, arrivals, transfers, shopping, security and immigration to departure at the gate.