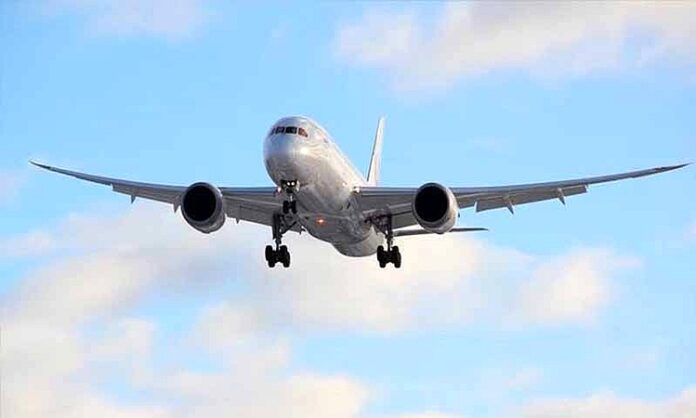 Hyderabad: Singapore Airlines (SIA) will introduce its A350-900 medium haul wide-body aircraft on Hyderabad-Singapore sector. The inaugural service SQ 523 will depart from Hyderabad International Airport at 11.10pm for Singapore on October 30 2022, the airlines said in a release.
The airlines will operate daily flights between Hyderabad and Singapore, with the A350 services operating every Thursday, Friday, Saturday and Sunday. The airline will continue to operate its B737-8 narrow-body services through the remainder of the week.
General manager, Singapore airlines for India operation, Sy Yen Chen, said, "We are delighted to enhance our services to Hyderabad with our wide-body A350 aircraft. The Airbus A350 medium haul aircraft, combined with our award-winning inflight service, will provide enhanced comfort to travellers from Hyderabad. Furthermore, the introduction of a wide-body aircraft in this sector also opens up a wider range of opportunities and capabilities for SIA cargo," Chen added.
Speaking about the launch of SIA's A350-900 operations, Pradeep Panicker, chief operating officer of GMR Hyderabad International Airport Limited (GHIAL) said, "Over the past few months, GHIAL has witnessed a significant growth in international passenger traffic. This is an indicator of a rebound in international travel post the pandemic. The festive season has contributed to the footfall in the passenger profile of visiting friends and relatives, he said.
Also Read: Alliance Air resumes Delhi-Shimla flight after two-years gap
Singapore is one of the most sought after destinations from Hyderabad. With the introduction of the highly advanced A 350 aircraft, passengers are in for a delightful travel experience which will increase further passenger traffic from the southern and central region, Panicker added.
Also Read:AAI to operationalise 11 more water aerodrome by March 2024
From October 30, 2022, Singapore Airlines will restore 100% of its pre-pandemic frequency from India, and will operate 96 flights weekly from 8 cities across the country.