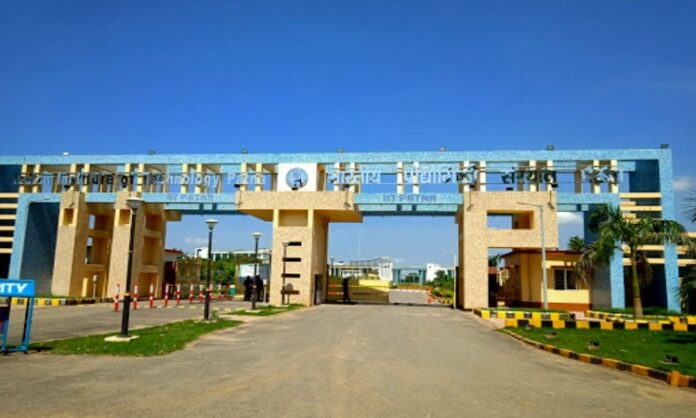 Patna: As many as 12 professors of Indian Institute of Technology-Patna (IIT-P), 21 professors IIT-Guwahati and 21 researchers of Jamila Millia Islamia university have been figured among the top 2% of the scientists of the world, the list of which was released recently by the Stanford University of the United States.
A team of experts led by John Ioannidis of Stanford University prepares data of the top 2% of researchers around the world based on their research publications and release it every year. Field and subfield-specific percentiles are also provided for all scientists, who have published at least five papers in research. Names of about 1 lakh top researchers of the world are available in the public domain.
The database of top-cited scientists also provides the standardised information on citations, h-index, co-authorship adjusted hm-index, citations to papers in different authorship positions and a composite indicator (c-score).
12 professors of IIT-P get featured in the list
The list includes 12 professors from IIT Patna. Eleven of these professors were included in the list of the world's top 2% scientists last time. For the first time, a new name has been added to the list is of Ranjan Kumar Behra of electrical engineering. Richa Choudhary (social science), Surjeet Kumar Paul (mechanical engineering), Pratibhamoy Das (mathematics), Sriparna Saha and Asif Iqbal (computer science and engineering), Anirban Bhattacharya (mechanical), Amarnath Hegde (civil engineering), Naveen Kumar Nischal and Soumyajyoti Ray (physics), Udit Satija, Ranjan Kumar Behra and Mahesh Kumar H Kolekar (electrical engineering) are also included in the list
Also Read: IIT Patna's pre-placement offer rises by 74%, package up by 17%
Earlier, in 2021, 13 professors from IIT Patna were included in the list. Eleven of these were also there in the list at that time. Meanwhile, 11 people, who were in the last year's list, managed to get their names mentioned this time also.
21 scientists of IIT Guwahati figure in the list
As many as 21 professors and researchers of IIT-Guwahati have been list among the top scientists of the world. TG Sitharam, director, IIT-Guwahati, Vijay S Moholkar, department of chemical engineering, PK Giri, physics and center for nanotechnology, Mihir Kumar Pulkit and Kaustubha Mohanty of chemical engineering, Tharmalingam Punniyamurthy and Jubaraj Bikash Baruah of chemistry, M Groll, Lalit M Pandey, Ajaikumar B Kunnumakkara and Biman B Mandal of biosciences and bioengineering, Somanath Majhi, Sanjib Ganguly and Rakhesh Singh Kshetrimayum of electrical and electronics engineering, Amarendra K Sarma and Bibhas Ranjan Majhi of physics, Rajiv Tiwari, Ujjwal K. Saha, P Muthukumar and Debabrata Chakraborty of mechanical engineering and Vaibhav V Goud of chemical engineering.
Also Read: Glimpse of International Yoga Day celebrations in India
Jamia Millia Islamia's 21 research scholar also included
A total of 21 researchers from Jamia Millia Islamia University have featured in the Stanford University global list of top 2% scientists.
Also Read: NIRF ranking: IIT, Madras tops list, ISM, Dhanbad & IIT, Patna, in top 100
Ankan Sen, Amir Azam, Imran Ali, Sushant G Ghosh, Tokeer Ahmad, Sharif Ahmed and Tariqul Islam have been featured in coveted lists (career-long and single year 2021). Abid Haleem, Haseeb Ahsan, Mohd Javaid, Atiqur Rahman, Rafiq Ahmad, Md Imtiyaas Hassan, Sharf Ilahi Siddiqui, Saif Ali Chaudhry, Tabrez Alam Khan, Musheer Ahmad, Khalid Raza, Arshad Noor Siddiquee, Faqeer Mohammad, Ufana Riaz, Ahteshamul Haque, and Dr Rana Tabassum have been included, said a release from Jamia Millia Islamia.