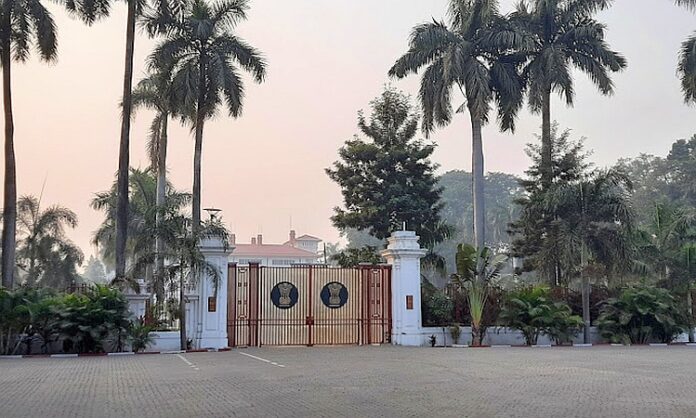 Patna: The universities of Bihar mostly hogged the headlines for wrong reasons. And another instance came to light when the office of Chancellor of universities shot off letters to seven varsities, asking them to restrict working of their registrars forthwith.
The Bihar's Raj Bhawan issued letters to the seven universities after it detected illegalities in the registrars' appointment made by the outgoing governor Phagu Chauhan, currently the governor of Meghalaya.
In the letter issued by principal secretary to Bihar governor Robert L Chonghthu, the administration of universities to stop the registrars from discharging all kinds of work with immediate effect. A copy of this has also been sent to all the universities. The issuance of action taken on the initiative of newly appointed governor Rajendra Vishwanath Arlekar has led to speculations if all the recent orders issued by his predecessor could be rolled back.
Universities issued letters
According to the notification issued by Raj Bhawan Secretariat, Magadh University, Bodh Gaya, Patna University, Patna, Veer Kunwar Singh University, Ara, Munger University, Munger, Kameshwar Singh Darbhanga Sanskrit University, Maulana Mazharul Haq Arabic and Persian University and Patliputra University, Patna, have been told to restrained work of all their registrars. The then governor Chauhan had appointed new registrars in all seven universities days before reliving his office in Bihar.
Also Read: Bihar's lone forestry college to be operational at Munger soon
TMU, Bhagalpur, finance officer also faces curb
In the letter issued, the finance officer of TMU Bhagalpur has also been asked to stop him from performing all kinds of tasks and duties with immediate effect. A few days ago, the governors of 13 states of the country were changed by the Central government. At the same time, after this order issued towards the Raj Bhawan, there has been a stir in all the university administrations of Bihar.
Axe also to fall on MU vice-chancellor?
The recent orders from Raj Bhawan has led to the talks if the governor would also act against recently appointed vice chancellor of Magadh University SP Shahi. Shahi was appointed by then governor Chauhan days before he left to take over as the new governor of Meghalaya.