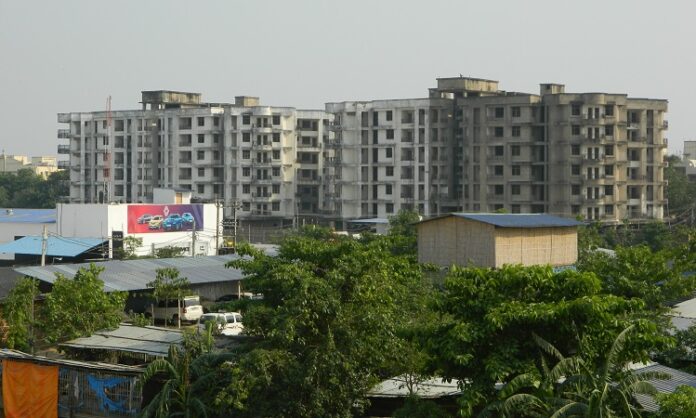 Pune/Delhi: Gera Developments, having footprints in residential and commercial projects in Pune, Goa and Bengaluru, in its bi-annual report released on Tuesday said that property prices witnessed a rise of 10.85% last year, vis-à-vis the previous year.
The report, titled 'The Gera Pune Residential Realty Report' shows overall inventory for sale is healthy at 72,129 homes i.e., 23.21% of the total inventory under development, which is at 310,725 homes.
Also Read: Green cooling pathway can create 3.7 million jobs in India: WB
Home prices stood at an average rate of ₹5,461 per sq. ft. and salary increases over this period have more than compensated for the increase in interest rates.
In a statement issued here about the findings of 'The Gera Residential Realty Report January 2023' edition and the latest trends in Pune's residential real estate market, Rohit Gera, managing director, Gera Developments, said.
Also Read: Bihar Govt eyes pvt investors to build & run 5-star hotels in Patna
"Regardless of affordability, job insecurity may cause people to put off their decision to make a large purchase like a home. While thus far India seems relatively less affected, and we are being touted as a beacon of hope for the rest of the world, layoffs in the tech sector and a corresponding erosion of sentiment would have an impact on the sales of homes", he said.
Meanwhile, the prices of residential property in Delhi and National Capital Region (NCR) witnessed the highest annual price increase of 14% during July-September at an average ₹7,741 per square feet, according to a joint report by CREDAI, Colliers India and Liases Foras, released in November last year.
Also Read: Patna Smart City board plans PPP mode to refurbish urban amenities
As per the report, "Housing prices in Delhi-NCR have witnessed an uptick since September 2020. Delhi NCR saw the highest increase in housing price across pan India at 14% YoY. Golf Course Road saw the highest price rise of 21%, followed by Ghaziabad. The unsold inventory in the city dropped by 11% YoY during Q3 2022."
The report also showed that housing prices appreciated by 6% across eight cities during July-September 2022, compared with the same quarter last year on rising rates of key construction materials.