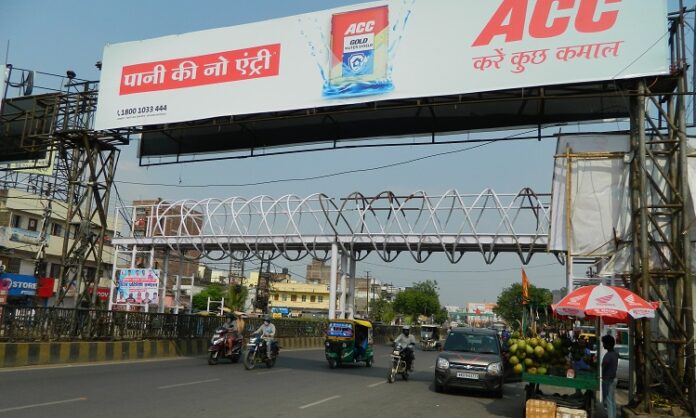 Patna: Setting up of multi-level parking, beautification of roundabouts and flyovers and construction of a string of foot over bridges on busy reads are a set of measures that Patna Smart City Limited (PSCL) has proposed to undertake in days to repair the sullied image of the state Capital among top 100 cities in the country.
The PSCL board at a recent meeting chaired by Anand Kishore, who is also the chairman of Bihar School Education Board (BSEB), discussed and approved various proposals to engage private companies for development and maintenance of urban amenities in the capital city. The board gave its go ahead to hire a reputed agency for maintenance and operation of the rejuvenated Adalatganj pond. The agency would be tasked to develop food kiosks, boating facilities, kids zone, etc, to increase the footfall.
The PSCL has spent more than ₹10 crore on redevelopment of Adalatganj lake by building concrete steps all around, developing the landscape, procuring boats, and other gadget for entertainment there. All those willing to enter land area and enjoy the facilities are charged. However, the user charge would be decided once the new agency takes over its operation and maintenance.
Maurya Complex to become 9-storey
The board has proposed to renovate the existing Maurya Lok Complex and develop it as nine-floor shopping-cum-office complex. The refurbished complex is proposed to have a roof-top garden, food court and a multi-level parking. Officials said that the detailed project report (DPR) of the plan is being prepared for getting the consent of the Union Ministry of Urban Affairs and Housing.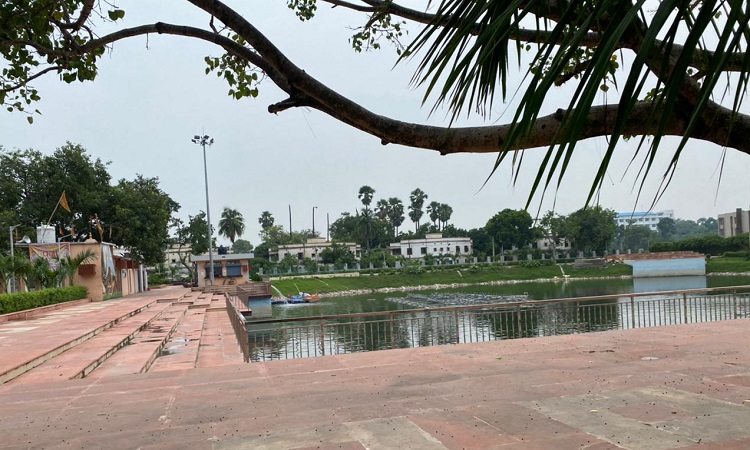 10 foot over bridges proposed
The PSCL has mulled the plan to build at least ten new foot over bridges (FOB) across important and busy roads to avoid the chance of accidents and traffic congestion. The FOB has been proposed at Gola Road, RPS More, Gate No 1 of Patna Zoo, Sheikhpura, Vidyut Bhawan, Vishweshwaraiya Bhawan, Rajendra Nagar Terminal, Bhoot Nath Crossing and Kumhrar crossing. Currently, Bailey road has two FOB, one near Patna Women's College and another Rukanpura.
Beautification of flyovers and roundabouts
The board of PSCL has drawn the proposals to beautify as many as ten roundabouts including those located near GPO, Frazer road, Income Tax roundabout, Railway station, Ram Gulam Chowk, Chiraiyatand, Dinkar Chauraha, Premchand Rangshala, McDowell roundabout and Rajendra Nagar roundabout. The spaces beneath many flyovers, such as those passing through Patna junction, Chiraiyatand RoB, Mithapur, etc, would also be maintained and beautified.
Biodiversity park proposed at Digha
The board has also approved the plan to build a biodiversity park near Digha Ghat. The park will have centre for Yoga and naturopathy and trained profession to handle it.
Internship amount hiked to ₹15,000
Internship amount for those engaged under different projects of the Smart City project under the Urban Learning Internship Programme (TULIP) has been hiked to ₹15,000 from the ₹5,000. The board has also urged the enterprising and qualified persons to do the internship at PSCL in different streams of engineering, law, accounts, mass comm, human resources, video production, etc. The application for internship can be filled from the link https://internship.aicte-india.org/.
Commissioner of Patna Municipal Corporation Animesh Kumar Parashar, District magistrate of Patna Chandrashekhar Singh, Managing Director of Bihar Urban Infrastructure Development Corporation (Buidco) Dharmendra Singh were present in the meeting.