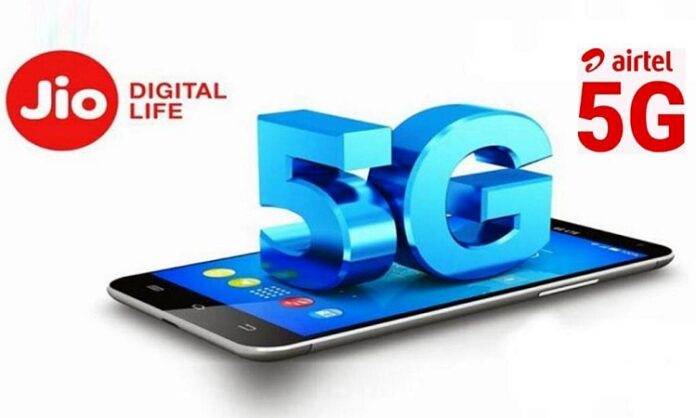 New Delhi: It's official now. Prime Minister Narendra Modi will launch 5G services on 1st October at the India Mobile Congress (IMC) to be inaugurated at Pragati Maidan, New Delhi.
The 5G technology is expected to provide seamless coverage, high data rate, low latency, and highly reliable communications to the consumers. It will increase energy efficiency, spectrum efficiency and network efficiency.
Modi will also inaugurate the 6th edition of the IMC, scheduled to be held from 1st to 4th October with the theme of "New digital Universe". It will bring together leading thinkers, entrepreneurs, innovators, and government officials to discuss and showcase unique opportunities emerging from the rapid adoption and spread of digital technology.
Though many telecom are expected to showcase their lasted mobile infrastructure to launch the 5G services, it is not clear which companies would start the service on the inaugural launch. Chairman of Reliance Industries Mukesh Ambani had in August said that the 5G mobile service will be launched before the festival of Diwali in October.
Also Read: 'RoW form opened for registration; 5G to be launched by Oct 12'
Earlier this month, Airtel also hinted that its coming soon when they said 'its expected within a month'. What is clear though is that the roll out will take place in a phased manner with 13 cities being in the first batch which includes Ahmedabad, Bengaluru, Chandigarh, Chennai, Delhi, Gandhinagar, Gurugram, Hyderabad, Jamnagar, Kolkata, Lucknow, Mumbai, and Pune.
Delhi's Indira Gandhi international airport has now become India's first 5g ready airport.
Statement from the airport said, "Flyers having a 5g-enabled mobile phone set and sim card card can experience better signal, seamless connectivity and faster data at the domestic departure pier and international arrival baggage at T3."
Also Read: DoT invites pvt firms apply for spectrum to run captive mobile network
According to the statement from the GSM association, all the three private operators, including Reliance Jio, Vodafone Idea and Airtel have allocated a sum of ₹19 billion to spend in raising and strengthening their mobile network to offer quality service over the next three years.
Also Read: India's own 5G technology – 5Gi
Information technology minister Ashwini Vaishnaw last month had said the government expects 5G services to be rolled out in the country by October 12, and the Centre will make sure that the prices are affordable for the consumers.It is believed to be about 10 times faster than its predecessor, delivering peak data transfer speeds of up to 20 gigabytes per second or more than 100 megabytes per second.