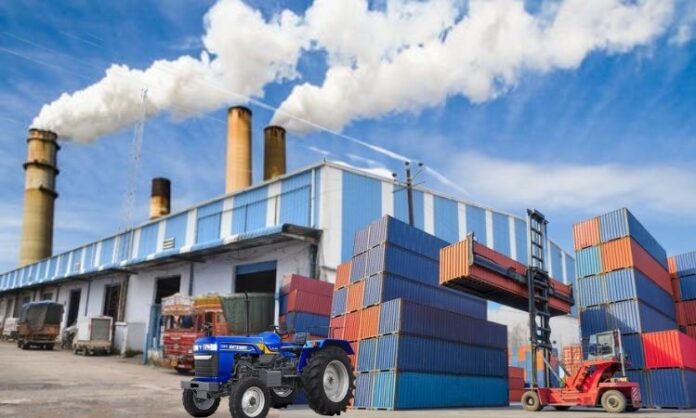 Ranchi: The Jharkhand government has approved the proposal of providing subsidy up to ₹40 crore to the private investors in the development of industrial and logistics parks. This is part of the state's industrial park and logistics parks policy, which the cabinet headed by chief minister Hemant Soren approved on Thursday.
Officials said that the state government will provide subsidy of ₹7 crore to ₹40 crore for private sector investment in industrial parks and logistics parks in Jharkhand, as per the new policy approved by the cabinet.
The Jharkhand Industrial Park Policy 2015 had expired on September 2, Subsequently, a new industrial park policy was formulated by the government in the state. It was said that the new policy has been formulated on the concept of rapid development of industrial infrastructure of the state.
Private investment can be encouraged in the construction of state of the art industrial parks, multimodel logistics parks, logistics parks and logistics units with the state-owned industrial area development authority. The main objective of the new policy is to make the state from a land-locked state to a land-linked state.
Also Read: PM launches long-awaited National Logistics Policy to boost trade
Logistics parks, multi model logistics parks having container freight stations and inland container depots, air freight stations, warehouses, cold chains or free trade warehouse zones will come under the scope of the logistics park policy.
Also Read: Jharkhand lays foundation of world trade centre for export promotion
Under this, cargo facilities are to be provided, as well as internal roads, water pipelines, drainage lines, disposal facilities, power lines, feeder parking, solar panels etc. The government will provide interest subsidy of 5% per year for construction of logistics park for the next five years.
Also Read: Jharkhand frames new tourism policy, plans incentives for entrepreneurs
There will be total waiver of the stamp duty and registration fee registration land for the purpose of industrial and logistics parks. Grant of up to ₹10 lakh will be given on obtaining quality certification. Grant of up to ₹25 lakh will be given for patenting.