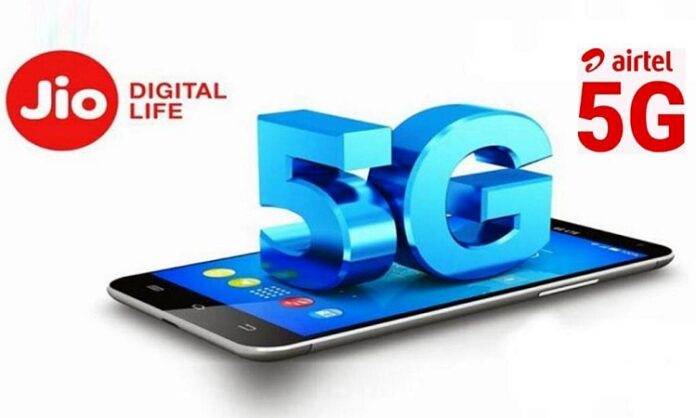 New Delhi: Union Communications Minister Ashwini Vaishnaw on Thursday said that 5G mobile services will be launched in India by October 12.
Vaishnaw said this while launching the Right of Way (RoW) form on the GatiShakti Sanchar portal, which will have all states on a single platform to submit requests for installing telecom equipment and associated services related to the 5G rollout.
The Central Government recently earned more than ₹1.50 crore from auctioning the spectrum of radio frequencies to various operators in the country.
The Minister said that the RoW form would help the telecom service providers (TSPs) to get permission from the concerned authorities for installing underground and overhead equipment to rollout the 5G network
All states on-boarded on the portal
The Union Minister said the new portal will have all the states on board on the RoW form. They have to register themselves on the form, as they have already agreed to reasonable rates for the launching of 5G service.
"So far, as many as 17 states have agreed to the 'deemed approval construct', which means an application uploaded on Saralsanchar or PM Gatishakti RoW portal, will be automatically approved for most of the requests," said Vaishnaw
Reduction in Turn Around Time in Central approvals
Vaishnaw said that the reforms brought under the leadership of Prime Minister Narendra Modi in the telecom sector have brought about significant improvement in the telecom sector. "The reforms have brought a big impact. Hitherto, the approvals for various telecom department-related requests would take 343 days on an average, which has now come down to 22 days," said the Minister, adding that turnaround time in July last has come down to as low as 17 days.
Also Read:India's own 5G technology – 5Gi
5G to be launched by October 12
The series of reforms brought in by the Centre has resolved many issues with regard to the spectrum, RoW, etc after taking on board the various state governments. "Now, the TSPs are gearing up for a swift rollout of 5G, which involves tuning up telecom pieces of equipment, making new installations, etc," Vaishnaw said.
He said that the Department of Telecom (DoT) has asked the TSPs to launch 5G services not only in cities by also in rural areas. "If everything goes as per plan, 5G will be launched by October 12 and it will be further scaled up in a rapid manner," the Minister said.