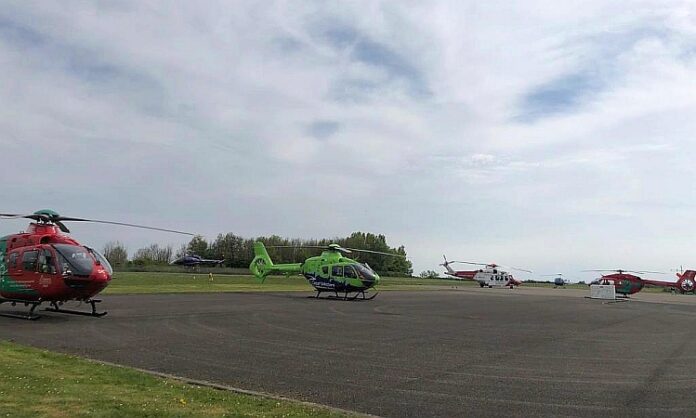 New Delhi: The New Okhla Industrial Development Authority (Noida) has invited the bids for development of a heliport in sector 151A to start commercial helicopter service to Delhi and other nearby important cities. The heliport will be developed on public-private partnership basis and on design, build, finance, operate and transfer (DBFOT) mode of construction.
Officials of the authority said that the helicopter service would be launched for Greater Noida and also connect with Indira Gandhi International airport, besides other important cities like Mathura, Agra, Dehradun, etc.
The authority has identified around 9.3 acre plot, located 10km from Greater Noida, 50km from IGI airport and 47km from Noida hub for developed of the heliport. The site is also connected to Noida-Greater Noida expressway.
The Noida has called for submission of the request for proposal to the experienced parties for execution of the project by January 12. The heliport will consist of helipads, taxiway, hanger and well-equipped and modern terminal building to accommodate at least 100 passengers at a time.
To begin with, the authority has proposed to start operation of Bell 412 helicopter, which has seating capacity of 13 passengers. The project is commercial viable as it would cater to the VIP passengers and senior executives of the firms located at Noida.
Also Read: AAI to operationalise 11 more water aerodrome by March 2024
"We have allocated a sum of ₹43 crore to launch the project in a time-bound manner. Heavy rush of vehicles roads connecting domestic and international airports would make affordable lots to take recourse to helicopter service to catch the flight from IGI airport and enjoy trips to nearby locations," said an official.
Earlier in September last year, the Noida had proposed to float the tender to rope in construction companies to build the heliport. But the project was dropped after certain technical flaws were detected in the detailed project report (DPR). "All the faults in the revised DPR has been eliminated," said an officer.