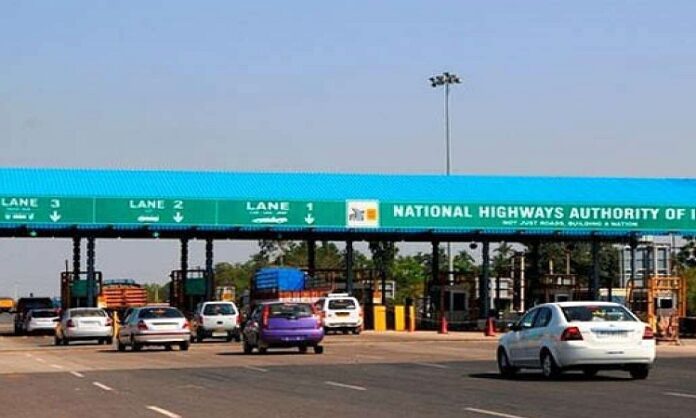 Bengaluru: The National Highways Authority of India (NHAI) has put off the upward toll revision on Bengaluru-Mysuru expressway in Karnataka, after drawing flak different sections of the society.
The NHAI had proposed to increase the toll tax by upto 22% on the Bengaluru-Mysuru expressway, within three weeks after its inauguration. Prime Minister Narendra Modi had inaugurated the 112km long expressway. Some of its stretches got damaged due to the flooding by untimely rains two weeks ago.
Also Read: Bengaluru-Mysuru expressway gets flooded in light rain, damaged
The NHAI had proposed to increase the toll for car, van and jeep to ₹165 from the current ₹135 for one-way journey and ₹250 instead of ₹205 for a round trip. The toll charges were hiked for light commercial vehicles and mini buses from ₹220 to ₹270 for one-way journey and ₹330 to ₹405 for a round trip. Buses and trucks were to pay ₹565 for single and ₹850 for a round-trip.
Meanwhile, NHAI stated the increase in toll tax as a routine affair, which usually gets revised with effective from 1 April. The toll tax is linked to Wholesale Price Index (WPI).
Sources said the revision in toll charges is done every year and there is nothing new in this exercise. "It's a regular, routine exercise, which is carried out every year," the sources added.
Also Read: PM Modi dedicates 6-lane Bengaluru-Mysuru expressway to nation
As per the National Highways Fee (Determination of Rates and Collection) Rules, 2008, the toll fee rates are to be revised every year with effect from 1st April. The revision is based on WPI, under the provisions of the rules.
As per National Highways Fee Rules 2008, the facility of monthly pass at the rate of ₹315 per month for the financial year 2022-23 for unlimited trips through a fee plaza was available to a person owning a vehicle registered for non-commercial purposes and residing within 20 Km from the fee plaza, provided a service road or alternative road is not available for use. In addition, this provision is not applicable in case of closed user fee collection system.