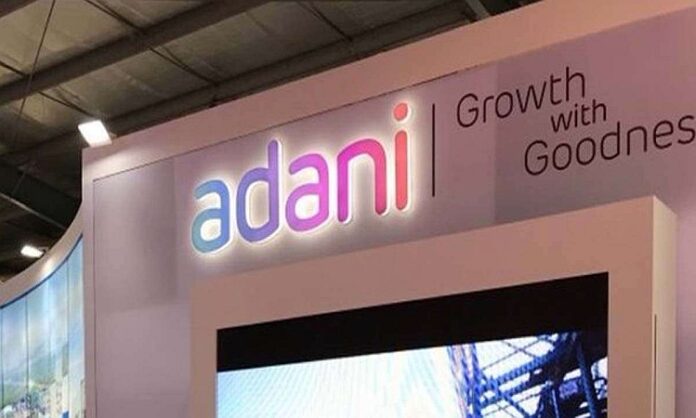 Mumbai: While the opposition parties kept demanding a joint parliamentary committee (JPC) probe in the corruption charges against industrialist Gautam Adani, industry analysts say that about 32 asset management companies have exposure to the Adani group companies through 406 mutual funds schemes, as on December 2022, shows Value Research data.
This is apart from the investments made by the State Bank of India, Bank and Baroda, Pujab National Bank and the Life Insurance Corporation (LIC) of India in the Adani group companies.
Also Read: Adani' stock rout a company specific issue: Nirmala Sitharaman
The report said that nearly 3 crore investors put their hard earned money into the stock market through mutual funds. Sharp erosion of ₹11.17 lakh crore in market capitalisation of nine listed companies of Adani group since January 24 have ushered in turmoil in the market and is set to impact performance of the schemes having exposure in the companies.
Though most of the active mutual fund managers are known to be largely staying away from Adani Group stocks, some of the major assets management groups like SBI mutual fund, UTI mutual fund, Kotak Mahindra MF, etc, have significant exposure in Adani's companies.
Also Read: Adani group calls off FPO, set to return proceeds to investors
Adani Enterprises and Adani Ports & SEZ are part of the Nifty 50 index, while Adani Green Energy and Adani Transmission are components of the Nifty Next 50 index. SBI mutual fund has the highest exposure at ₹4,748 crore to the Adani Group companies in absolute terms followed by UTI MF – with ₹1,868 crore, and Kotak Mahindra MF – with ₹1,593 crore.
Nippon India MF (₹1,262 crore), ICICI Prudential MF (₹1,203 crore), HDFC MF (₹761 crore), Quant MF (₹695 crore), Aditya Birla Sun Life MF (₹398 crore), Tata MF (₹389 crore), NJ MF (₹297 crore), DSP MF (₹241 crore), IDFC MF (₹206 crore), Edelweiss MF (₹174 crore), Axis MF (₹154 crore), Mirae Asset MF (₹58 crore), HSBC MF (₹54 crore), Motilal Oswal MF (₹44 crore), LIC MF (₹39 crore), Sundaram MF (₹39 crore) and PGIM MF (₹35.5 crore) are among the scores of mutual funds having their exposure to the Adani group companies.
Also Read: Adani Group companies' shares continue to bleed on BSE
Reports say that Adani group companies accounts for 0.8% of the total gross advances of the top three state-run banks. The largest lender, State Bank of India, has an exposure of ₹27,000 crore, while Bank of Baroda and Punjab National Bank have exposures of ₹5,380 crore and ₹7,000 crore, respectively. While SBI and PNB have explicitly stated their exposure to the Adani group, Bank of Baroda declined to disclose it but said it is a fourth of the group exposure permitted by the Reserve Bank of India (RBI).