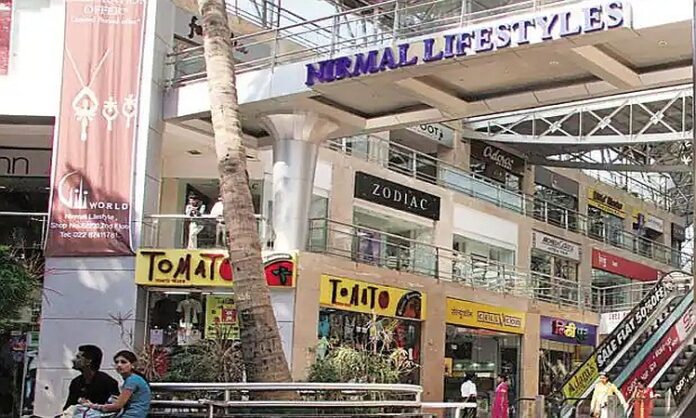 Mumbai: Mumbai Police's Economic Offences Wing (EOW) has arrested developers Dharmesh Jain and Rajiv Jain of Nirmal Lifestyle for allegedly duping 34 home buyers by not handing over flats after taking money, officials said on Thursday.
The developer duo were accused of cheating buyers, who had purchased flats in three projects-Olympia, Panorama and Spirit-of more than ₹11 crore. After the arrest both were produced before a court, which sent them in police custody till May 3.
The accused allegedly took money against bookings in 2011, promising that flats will be handed over in 2017. But the buyers allegedly did not get possession of the flats, a police official said. Initially, a complaint was lodged at Mulund police station. It was later transferred to the EOW for investigation, he said.
Also Read: RERA cracks whip on Agrani Homes, complainants to get refund for flat advance
Known for its posh residential towers in Mulund region, Nirmal Lifestyle is facing at least three FIRs that are currently being investigated by the EOW.
Nirmal Lifestyle proposed three construction projects in 2011
According to the EOW officials, in 2011, the firm proposed to construct projects Olympia, Omega, Panorama and Nirmal One Spirit in Mulund and allegedly accepted bookings from buyers with a promise to deliver the flats in 2017. However, the deadline was never met, the complaint said.
The buyers then came together and formed Nirmal Lifestyle Home Buyers Redressal Association. President of the association Sunil Kumar Arora, the complainant, along with 33 other buyers approached police and an FIR was filed at the Mulund police station in 2022 against Dharmesh Jain, Rajiv Jain and Puja Jain.
Also Read: Housing sales up 1L mark in Q1 amid high-end homes demand
Dharmesh and Rajiv are relatives, while Puja is Rajiv's wife. She has been shown as wanted accused and has not been arrested yet. Later, the Housing Fraud-2 unit of EOW took over the investigation.
"We have learnt that the developer had secured relevant permissions from the departments concerned, including the BMC, but they never started the construction of these projects. This prima-facie establishes the fact that the developer had fraudulent intention," an EOW officer said.
Also Read: Centre to discuss consumer grievances in real estate sector
The EOW has identified four bank accounts of the developers and further investigation is on. The EOW hopes that more buyers who were defrauded would come forward in the coming days.
"Dharmesh and Rajiv have been arrested under sections 406, 420, 409, 120B of the Indian Penal Code and sections 3, 4 5, 8 and 13 of Maharashtra Ownership of Flats Act. They have been remanded to police custody till May 3," said inspector Sanjay Kate of Housing Fraud-2 unit.
Another case against Nirmal Lifestyle was registered in December 2021 by the EOW for allegedly delaying the possession of flats to 54 buyers. The victims — buyers of Nirmal projects Zircon, Amethyst and Torquies, claimed that the developer took money in 2010-11 for projects in Mulund (west), but the flats have not been delivered yet.