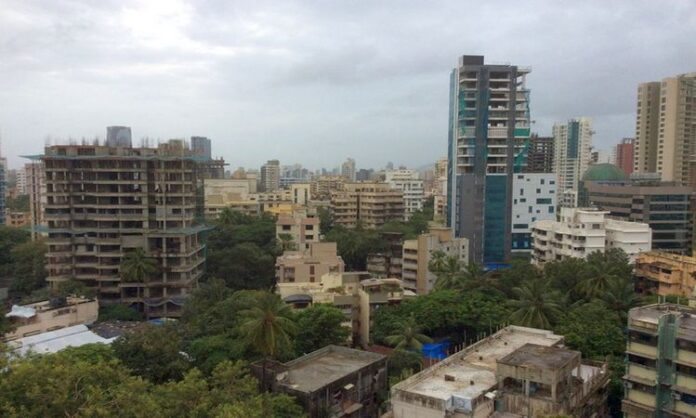 Mumbai: Following the remarkable success of previous efforts of disposing pending consumer cases, the department of consumer affairs, government of India, is organizing a round table conference on "How to effectively redress the grievances pertaining to real estate Sector" in Mumbai on Tuesday (April 18). The conference will be organized in association with state government, Maharashtra.
Pertinently, real estate cases comprise of around 10% of the total cases in consumer commissions. So far, since inception, 2,30,517 cases have been filed by the consumers in various consumer commissions, 1,76,895 cases have been disposed of till now and 53,622 cases are pending. Despite separate tribunals such as Real Estate Regulatory Authority (RERA) and National Company Law Tribunal (NCLT) to deal with the cases pertaining to housing sector, the pendency of cases is rising in various consumer commissions.
Also Read: RERA cracks whip on Agrani Homes, complainants to get refund for flat advance
It is for the first time, the department of consumer affairs is conducting such a large scale conference to redress the consumer grievance in real estate sector.
Some key areas that will be covered in the conference will be systemic policy interventions required to reduce litigation in the housing sector. In this regard, the cases filed in the consumer commissions would be analyzed and major factors that result in consumer cases will be identified and presented for deliberations.
In addition, why more number of cases are filed before consumer commissions despite there being separate authority such as RERA for specifically dealing the cases pertaining to the Housing Sector will also be discussed. Meanwhile, deliberation on how to ensure that the Housing Sector cases are dealt in an effective and speedy manner will also be done.
Also Read: After lull, real estate witnesses robust growth: Economic Survey
Notably, disposal of pending cases through the National Lok Adalat held on November 12, 2022 and "Grahak Madhyasthata Samadhan" on December 16, 2022 by the states/district consumer commissions reported exemplary outcome. Also, the department earlier organised a round table conference on consumer and the insurance sector to facilitate stakeholder consultation on insurance cases in consumer commissions.
The secretary, department of consumer affairs, government of India will chair the conference. Members of national commission, presidents of state commissions of Maharashtra, Uttar Pradesh, Delhi, Haryana, Chandigarh, and Gujarat, president of the RERA appellate tribunal Maharashtra, RERA chairmen from Delhi and Maharashtra, presidents of District Commissions of Delhi, Bengaluru, Thane, Pune, Raigad, and Chandigarh and Representatives from MOHUA, RERA, IBBI, government of Maharashtra, ASCI, and all the VCO's and builders fraternity are also likely to participate in the conference.
The DCA is continuously working towards reducing the pendency of cases in the consumer commissions so as to protect the interest of the consumers and reach the goal set by the Consumer Protection Act, 2019. In respect of this department organized many campaigns to reduce the pendency in the consumer commissions and have addressed the issue multiple times.