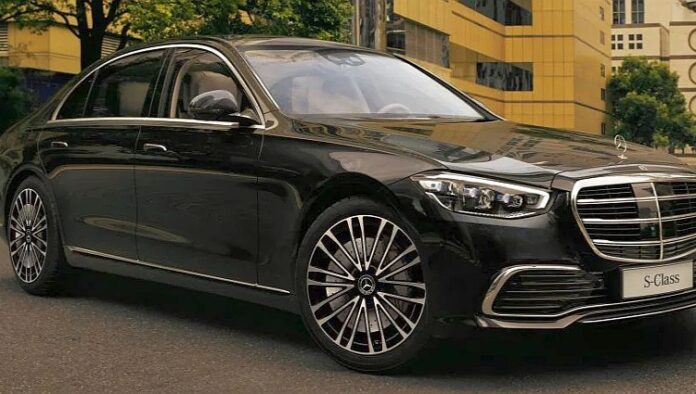 Mumbai: Luxury car maker Mercedes-Benz India has reported a jump of 28% in sales in the January-September period, delivering 11,469 new cars to customers.
With this, Mercedes-Benz India sold more new cars than it did in the entire calendar year 2021. The sales growth, despite supply shortages is buoyed by a young product portfolio, resurgent customer sentiment scaling up businesses and the ongoing festive period.
The strong sales performance breached the pre-pandemic momentum and underpins the growing customer aspiration and preference for a Mercedes-Benz car in core markets. This demand is sustained with a stable economy, strong market outlook and resilient businesses across sector.
Martin Schwenk, managing director & chief executive officer (CEO), Mercedes-Benz India, commented: 'Our sales performance is a combination of our attractive product portfolio, bullish customer sentiments and the ongoing festive season.
"The 'Made in India EQS' is receiving an overwhelming response from customers, and we already have 300+ confirmed bookings for the luxury EV. We also have a robust order bank across all models and our focus remains to deliver these cars to our customers, on time," said Martin Schwenk
"We are confident of maintaining the sales momentum in the coming months with newer products and service offerings in the pipeline," he said.
In a press communique, the company further stated, "Our sales are at pre-pandemic level, having crossed CY 2021 sales numbers in the first nine months this year. The current market momentum gives us the confidence for striving to achieve our highest sales ever."
"However, it also remains our endeavour to produce as many cars as possible to cater to the growing demand, amidst the current supply constraints," said the release.
A good deal with EU can make India export hub
A senior official of the Mercedes-Benz in India said that a comprehensive trade deal between India and the European Union (EU) could pave the way for the company to produce more cars in the South Asian nation, particularly in India, to it an export hub.
In June, the EU and India relaunched talks for a free trade agreement with the aim of completing them by the end of 2023. Talks began in 2007, but were frozen in 2013 due to a lack of progress on issues including EU demands for greater access to Indian markets for its cars.
"To produce one car out of India for all markets of the world could be a strategy. But if we cannot, for example, export to the EU without penalties then we will not be able to compete against our factory in Hungary," he said.
(With arrangement from Insightonlinenews)