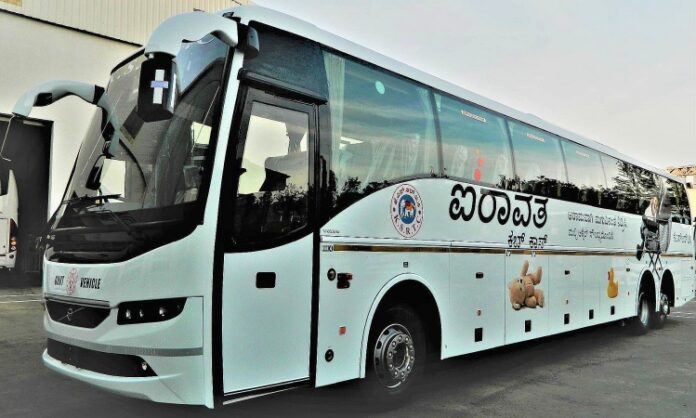 Bengaluru: Festivities have come as a boon for cash-strap transport companies to make up for the operational losses. Grappling with low revenue collection due to lockdown restrictions and work from home regime in the aftermath of Covid pandemic, transport companies, including the Karnataka state road transport corporation (KSRTC) had a hard time cope with the running losses.
A lot of transportation companies had to used their commercial properties as surety to get loans. But the recent festival rush has brought major relief to them. The KSRTC also got the highest revenue collection ever this season.
According to the reports from the corporation, KSRTC recorded the highest revenue in the history of the corporation by earning traffic revenue of ₹22.64 Crores on 10 of October, whereas the usual collection will be around ₹12 Crores every day after the Covid pandemic.
Mysuru Dasara
Reacting to the highest revenue, V Anbukumar, managing director, KSRTC said, "It is a matter of appreciation that the corporation during Nada Habba Mysuru Dasara and other festivals, provided best of the transportation service catering to the demands of the passengers. The buses were kept in condition and more routes were operated with special Dasara package tours".
Also Read: Karnataka govt ban on app-based autos service; commuters in fix
The reports also say that Dasara rush has made the corporation witness some profit because, in just 10 days (from October 1 to October 10), 6.5 lakh passengers travelled in all 250 special buses that ran for Dasara and generated ₹2.75 crores in ticket revenue. Also, this year, KSRTC introduced 'illumination tours' which evoked a good response and darshini tours like Giri Darshini, Jala Darshini also witnessed a reasonably good response as five to six buses were operated daily.
Demand for Bengaluru to Coorg section
Dasara and Diwali festivities have increased demand on Bengaluru-Mysuru-Coorg route. According to reports, KSRTC has decided to expand the number of daily trips from 150 to 250. "We are estimating that buses will continue to run fully packed to their capacity till Diwali. So depending on the demand, the number of buses and trips will be increased" says a KSRTC senior official.
Also Read: Passengers crowd Bengaluru metro after pandemic pause
KSRTC to get fleet of 350 electric buses
KSRTC will soon procure 350 electric buses in keeping with the state government's commitment to cut down the carbon emission. "The trial run of e-buses will begin from October 15. The plan was put on hold due to Covid-19 pandemic. Now we have submitted a proposal to buy 350 new buses and we are hopeful that chief minister Basavaraj Bommai will approve it. In the first phase, 50 e-buses will be purchased" says M Chandrappa, chairman of KSRTC.