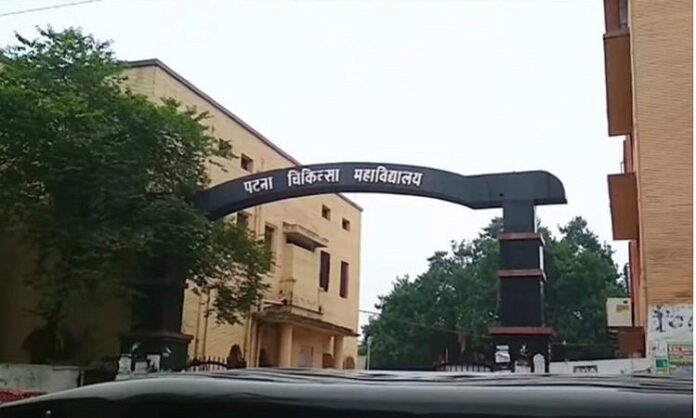 Patna: Bihar will have another medical college and hospital in coming years. The State Cabinet on Tuesday sanctioned ₹603.68 crore plan to build a grand medical college and hospital named after socialist leader Ram Manohar Lohia at Supaul district.
Once built, it will be the 12th medical college and hospital to be run and maintained by the State Government. Currently, there are six old institutions like Patna Medical College and Hospital (PMCH), Nalanda Medical College and Hospital, SKM Darbhanga Medical College and Hospital, etc. Besides three new medical colleges and hospitals at Pawapuri, Madhupura and Bettiah have been set up by the state government. Indira Gandhi Institute of Medical Science (IGIMS) also has the academic facilities and advance courses.
Officials of the Health Department said that the Lohia Medical College and Hospital is being opened as part of the State Government to raise the number of such institution to 20 in the next few years. This is being done to bridge the gap of doctors and other medical staff with respect to the population in the state. Besides, the increased number of medical colleges in the state would help the students go out to study the subject in other countries like Ukraine.
Also Read: CM unveils three new road infra projects to ease Patna traffic
The State Government has already undertaken work to build the PMCH one of the biggest medical institutions in the country. It will have 5000-bed capacity apart getting equipped with state of the art technology to treat the patients.
At the meeting of the State Cabinet headed by Chief Minister Nitish Kumar, the Government also gave its seal of approval to the long-pending project of integrated drainage system Patna and its adjoining towns like Danapur, Khagaul and Phulwari Sharif.
Also Read: BUIDCO prepares Rs 900-Cr drainage project for Patna
Divided into nine components for easy and timely execution of the project, the state government has sanctioned about ₹950 crore and authorised the Bihar Urban Infrastructure Development Corporation to engage suitable construction firms to build the network. The Urban Development and Housing Department' (UDHD) plan to build a sewerage treatment plant (STP) along with other integrated infrastructure in Dehri on-Sone town of Rohtas districts has also been passed by the cabinet.
A sum of ₹67.28 crore would be spent on developing the STP and other facilities under the Namami Gange scheme. The Central government would provide total fund for the project.