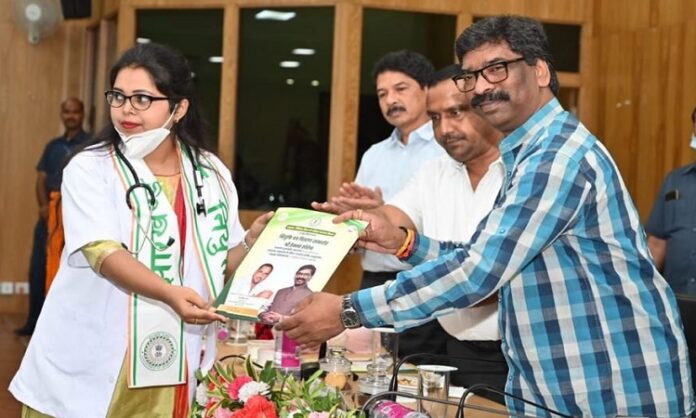 Ranchi: Jharkhand Chief Minister Hemant Soren on Monday gave away appointment letters to as many as 217 Ayush doctors to run medical facilities in rural areas. Of the total, 162 are qualified practitioners of Homeopathic, 35 of Ayurveda and 20 Unani medicines.
The appointment of practitioners of these old system of therapy has been made to tone up medical facilities in rural areas of the tribal society, which still has strong faith in paranormal powers, occultism and black magic. Officials believe that villagers' exposure to old system of medicine might help them overcome the misconceptions about efficacy of wrong beliefs and go for the real treatment of various diseases that often claim lives for want of timely medical intervention.
CM Soren on the occasion said that the state government is committed to ensure education in the field of Unani, Ayurvedic and Homeopathic medicines, which existed much before the advent of modern medical system. "I am confident that you all will discharge your responsibilities with complete integrity and hard work, wherever you are posted," adding that Ayush doctors would be doled out incentives on monthly basis in addition to their regular honorarium.

Ayurveda is oldest & effective mode of therapy
The CM that Ayush medicine is as effective today as it was in ancient times. "It may prove to be a better medicine especially for the state of Jharkhand. The Ayush system is of special significance for this tribal-dominated region surrounded by water, forests, land, plateaus, rivers and mountains. Tribals here have a strong connect with nature and they have been getting treatment in natural way," said Soren.
Appointment of Ayush doctors on a large scale
Soren said that today is a very important day for all of us. "For the first time, the government has appointed Unani, Ayurvedic and Homeopathic doctors under the Ayush medicine system on such a large scale," he added.
MoU signed with Sri Sathya Sai Heart Hospital
A memorandum of understanding (MoU) was signed between the Government of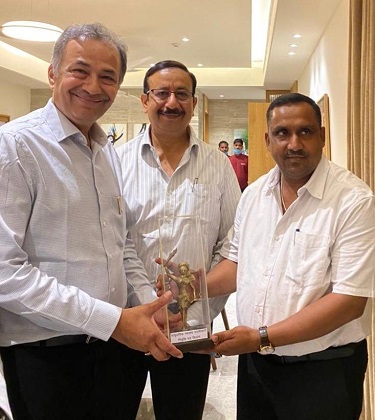 Jharkhand and Sri Sathya Sai Heart Hospital. Under the agreement 1,000 heart patients from Jharkhand will be treated free of charge at Sri Satya Sai Hospital in Gujarat every year. The Jharkhand government will spend Rs 10,000 per patient on the travel of these patients. Describing it as a historic step, CM Soren said youth and adults of Jharkhand would be provided free treatment at Rajkot and Ahmedabad-based hospitals of the group. The State Cabinet has approved the Health Department's proposal for inking of the pact with the hospital.
Prominent participants
Health Minister Banna Gupta, Chief Secretary Sukhdev Singh, Development Commissioner-cum-Additional Chief Secretary, Health, Arun Kumar Singh, Principal Secretary to CM Rajiv Arun Ekka and Secretary to the CM Vinay Chaubey were present on the dais with the CM during distribution of appointment letters.