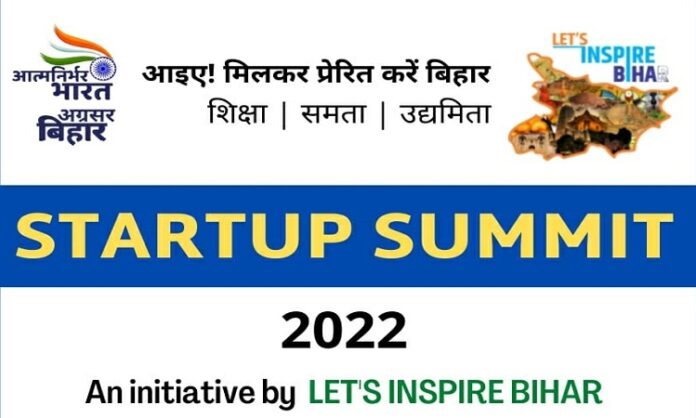 Patna: Let's Inspire Bihar (LIB), an initiative mentored by a senior Indian Police Service (IPS) officer Vikas Vaibhav, now aspires to grow as an incubator of the business ideas to help the State become a hub of startups in coming years.
"We have all the requisites in Bihar. They only need guidance and support to develop the innovative ideas grow as big business models," said the coordinator of LIB, Patna chapter, OP Singh, who is also former vice president of Bihar Industries Association (BIA), on the sidelines of a press meet, organised to brief the media about upcoming Startup Summit to be held here on August 27.
Hundreds of entrepreneurs, who have undertaken startups primarily dealing in agriculture sectors, are expected to participate and discuss the way out for financial support to their projects. Many senior persons from the industries, business and banking sectors are likely to participate in the event, which will be conducted by LIB mentor Vikas Vaibhav, who is also Special Secretary with the Home Department.
Singh said LIB is trying to be an authorised incubation centre for startups in Bihar, as the state lacked it. "In the absence of proper guidance, many talented entrepreneurs failed to get the government's support. We realised it after successfully conducting the summit of startups of the state's entrepreneurs, Vibrant Bihar, on June 5," he said, adding that maybe in the next six month or so, LIB become another incubation centre for Bihar startups.
The LIB offer free of cost guidance to germinate and develop the business ideas and get the government's support to grow.
Also Read: Let's Inspire Bihar convenes Startup Summit, 300 investors line up
Air Force wing commander Umendra Tripathi, who is also among the core team of LIB, said that August 27 summit would be focussed on development of business ideas from agriculture sector. "LIB is working on creating an atmosphere of entrepreneurship, which the state lacked badly. LIB has identified three core sectors to work on, education, equality and entrepreneurship. Biharis have tremendous potential to grow in all sectors. They just need to be identified and supported to develop," said Tripathi.