Patna: Unfazed by the change in governance and subsequent political cacophony, entrepreneurs from across the country, who have invested in their start-ups in the state, are anxiously waiting for the upcoming Startup Summit of Let's Inspire Bihar here on August 27 to firm up their investment plans.
Buoyed by the success of its previous initiative, Vibrant Bihar Global Summit, on June 5, the Let's Inspire Bihar, a voluntary organisation mentored by a senior Indian Police Service (IPS) officer Vikas Vaibhav, has decided to bring the investors and the bankers on the same platforms for smooth resolution of funding issues of the startups.
Around 300 investors, who launched their start-ups pertaining to agro and food-processing sectors, have consented for their participation at the day-long event at Vidyapati Bhawan in presence of Vaibhav and senior officials of the UCO Bank.
"Our idea is to sort out the issues related to funding support from the banks. Entrepreneurs of Bihar are not that smart to get the best out of the Government's scheme. While those of other states avail about 80% of the fund from the Centre, the same proportion of fund returns unutilised in Bihar for want of technicalities," said Mohan Kumar Jha, coordinator of the Let's Inspire Bihar's Startup Summit.
Recently, the Let's Inspire Bihar has launched a WhatsApp (WA) group to disseminate the positive vibes emerging out of the state thanks to its investor-friendly industrial and startup policies among the global investors and thereby encourage Bihari communities, settled in different parts of the world, to give an impetus to industrial development. The WA group named, Vibrant Bihar, has around 480 participants including those from the United States, United Kingdom, Netherlands, Germany, Malaysia, Singapore, Indonesia, Ireland, Belgium, Nigeria, Uganda, Cameroon, Bangladesh, etc.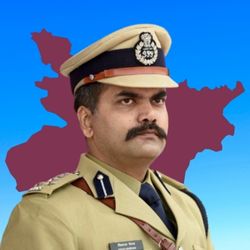 Jha said that all the participants were excited and anxiously watching for the upcoming summit to plan their investments in Bihar. "Let's Inspire Bihar, a  group of more than 40,000 volunteers, have embarked on the mission to rekindle hope for a better investment future in the state. Vikas Vaibhav ji spends his weekends with the organisation and discuss the way forward with eminent intellectuals, entrepreneurs and volunteers," he added.
Entrepreneurs, who have launched their start-up in organic farming, post-harvest and food technology, animal husbandry, agriculture extension education, precision farming, food processing, agri-input tools and technology, waste to wealth, agriculture supply chain, artificial intelligence in agriculture, farm mechanisation, agri-clinics and farm health services, agricultural bio-technology and agriculture engineering have been invited to attend the summit.