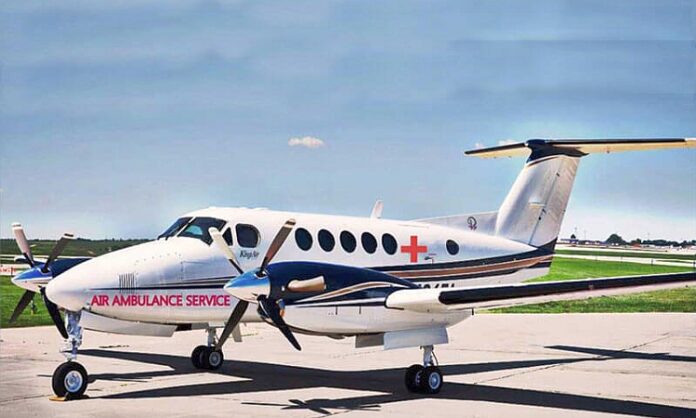 Ranchi: In its bid to provide better treatment to critically ailing citizen, the Jharkhand government has decided to launch air ambulance service soon, said state chief minister Hemant Soren on Saturday.
Addressing the 1st Nephro Critical Care Conference at Gymkhana Club as chief guest, Soren said the air ambulance facility would be part of the state government's continuous efforts to strengthen the health facilities in the state.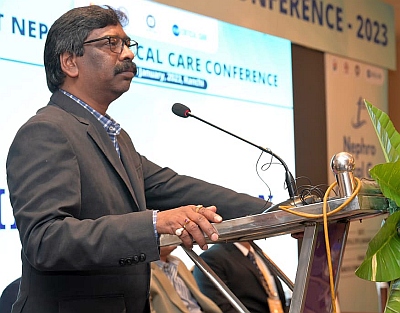 "The air ambulance facility will be started soon in the state. This facility will be made available to the common people at the subsidised rate. For better treatment, patients can avail the air ambulance facility, if they want to go to any hospital located in any corner of the country," said Soren, adding that the efforts are on to connect the medical circuits of the state with one another.
Also Read: Jharkhand Govt mulls medical city with 10 hi-tech hospitals
Officials of the state health department said that an action plan is being prepared for making generic medicines available to needy patients in rural areas as well. There are many things in the health sector which need to be prepared at the ground level, which include availability of specialised doctors at district-level hospitals.
Bid on to strengthen health facilities
The state government is preparing a better action plan in the health sector. "Azim Premji, who has done commendable work in the health sector different parts of the country, is also going to join us very soon. The state government has provided 300 acres of land to Azim Premji, where a medical college will be set up along with health facilities. Azim Premji's organization will coordinate with the state government to provide health facilities to people in remote rural areas," said the CM.
Also Read: Jharkhand appoints 217 Ayush doctors to tone up health facilities
There are many such institutions, including Apollo, providing services in the health sector, whose services in Jharkhand, the state government is preparing an action plan, which also seeks to bolster delivery of health and medical services in close coordination with private hospitals.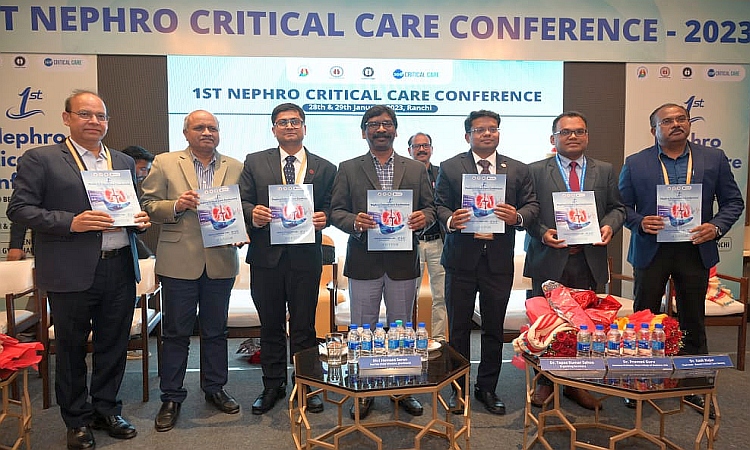 Roles of medical fraternity lauded for Covid management
Soren said that Jharkhand stood out as example of better management of Covid pandemic. "Entire medical team of the state and private hospitals worked together to deal with the pandemic, even when advanced states grappled with severe crises of medicines, oxygen and beds for patients. There wasn't any miracle, but we achieved this splendid feat with coordination from all," added the CM.
Also Read: Jharkhand appoints 217 Ayush doctors to tone up health facilities
Soren said that the state government would seriously consider the recommendations made by the conference, which could prove to be a milestone in the health sector.
Nephrologists Amit Kumar, Ghanshyam Singh, Ashok Kumar Baidya along with Tapas Kumar Sahu, Pradeep Kumar Bhattacharya, RK Sharma, Rash Kujur and many well-known specialist doctors were present on this occasion.