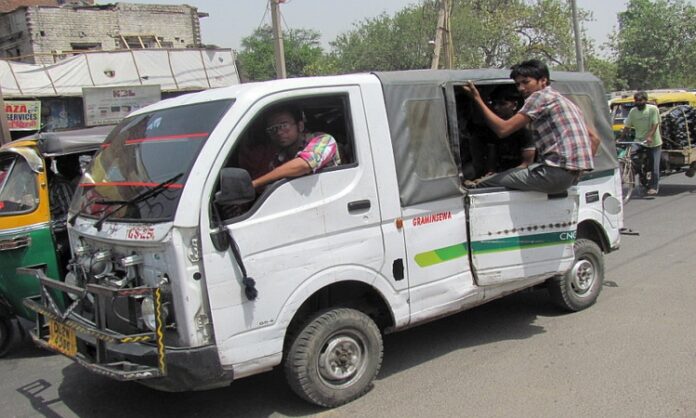 Ranchi: The Jharkhand government has launched Mukhyamantri Gram Gadi Yojana to encourage private bus operators. This scheme will benefit the people of rural areas. The department of transport has issued a resolution in this regard. Under this, elderly, disabled, students, blind, mentally ill, women covered by widow pension scheme, agitators recognized by the state government will be given 100 per cent relief in fare.
Financial assistance will also be provided to 500 beneficiaries of the scheme. Road tax on vehicles will be exempt for the first five years. The registration fee of vehicles will also be charged at only one rupee. District and block level committees have been given the responsibility of marking the roads for implementing the scheme. Initially, the scheme will focus on connecting gram panchayats to the block level, to the nearest higher education institutions, medical institutions, nearest main roads, commercial centres.
To begin with, the passenger vehicle services under the scheme will run for at least 30 km or less to reach the nearby institutions. A project management unit will also be constituted for the success of the scheme. This is the scheme for vehicles that can accommodate at least six passengers or more in addition to the driver. The scheme will provide additional facilities to electric vehicles. However, no subsidies will be given to older and 22-seater vehicles.
The state level committee will be chaired by the departmental minister. The committee consists of secretary, transport department, transport commissioner, joint tansport commissioner, joint secretary and deputy secretary. The deputy commissioner will be the chairman of the district level committee. BDO has been made the chairman of the block level committee. The committee will consist of representatives of block panchayati raj officers, banks and financial institutions.
Also Read: Jharkhand frames new tourism policy, plans incentives for entrepreneurs
Under the scheme, financial assistance will be provided to 500 beneficiaries in the first phase. Vehicles with minimum seven and maximum 42 seat capacities will be given the benefit of interest subsidy in the first year. Under this, subsidy of up to ₹20 crore will be given to 500 vehicles at an interest subsidy of ₹4 lakh per vehicle for five years during the plan period.
All local residents of Jharkhand can apply for the benefit of the scheme as per the prescribed procedure. Priority will be given to ST, SC and OBC in selection of beneficiaries. Applicants have to apply online to avail the scheme.