Patna: The Chanakya Foundation Group, which runs many educational institutions, conducted induction and orientation programme for the new entrants in Bachelor in Education (B Ed) course at its institute premises in Khagaul.
The event was held in normal mode after the two-year's break due to outbreak of Covid pandemic, when most of the educational programmes were conducted through virtual mode.
State panchayati raj department minister Murari Prasad Gautam, former minister and president of Bihar Pradesh Congress Committee (BPCC) Madan Mohan Jha, institute's president Ashok Gagan and chief executive officer (CEO) of the group Divya Jyoti attended the event in different capacities.
Addressing the newly admitted students, Gautam said the success is achieved only by setting goals, focussed approach to achieve them and dedication towards study. "As soon as one enters the field of higher education, the students shall try to become job creators not job seekers," added the minister. He also wished good luck the students of old batch students, who were awarded certificates by the institute at the same event.
Also Read: Last date to apply for national merit scholarship extended till Oct 31
BPCC president Madan Mohan Jha said that all-round development of children is essential to achieve success in life. "This induction program was organized for the purpose so that the children can know how they have to develop their personality by using the facilities available in the college." said Jha.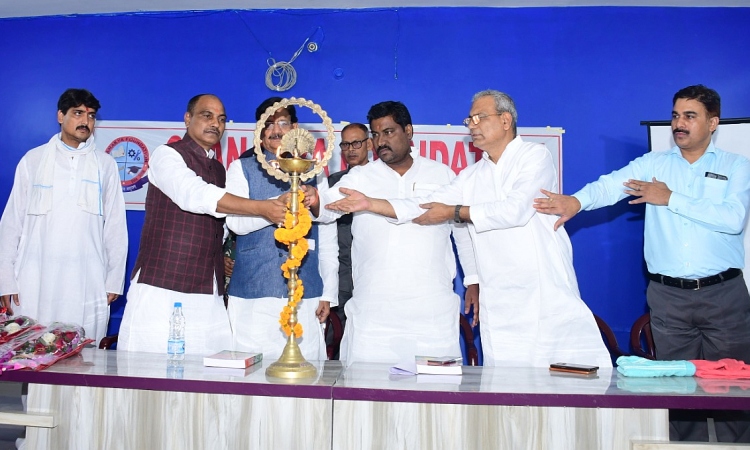 Jha also congratulated the parents for choosing Chanakya Foundation Group of Institutions for studies. He discussed in detail on anti-ragging, motivation, leadership, college policy and personality development. "The day will not be far off when you and your institute will be recognized as the number one in the world," he hoped.
Also Read: Purnia medical college to start MBBS course, govt sanctions posts
CEO Jyoti said that providing employable and quality education in Bihar is the main objective of Chanakya Foundation Group. She pointed out the great need for technical education and appealed to the children to take advantage of the continuous efforts being made by the institute in this direction.
Patron of the group Vijay Kumar Sharma and founding director Arjun Sinha also attended the programme. Vivek Kumar Sinha, Divyanshu Shandyal and others also expressed their views on the occasion. About 500 students studying in other courses in the institute along with B Ed course also participated in the function.