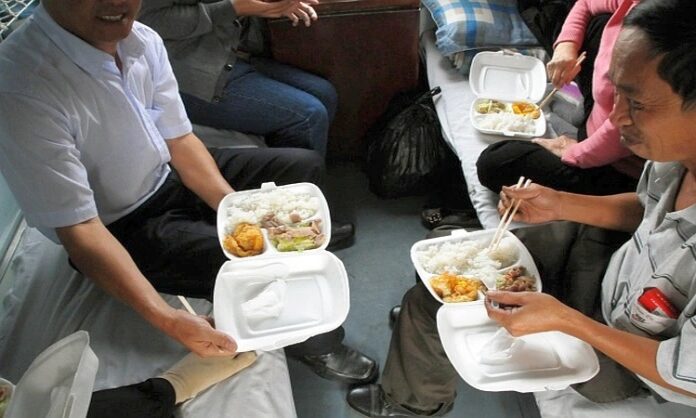 New Delhi: Litti-Chokha, Idli-Dosa, Dhokla, Macch-Bhhat, baby food, etc, would soon be figuring on the IRCTC's catering menu list along with traditional food items. The IRCTC, which runs catering services in trains, is contemplating giving regional essence to the food menu after the ministry of railways gave its nod to customise the servings as per the passengers' demand.
Officials of the railway ministry said that the IRCTC would decide the menu to keep the items of regional cuisines/preferences, seasonal delicacies and requirement during festivals. Besides, the passengers will also be given the preferences of asking for eatables such as diabetic food, baby food, health food options including millet based local products, etc.
Though nature of regional delicacies to be served on different sections train services is yet to be finalised, officials said that the menu shall be decided by IRCTC within the tariff already notified for prepaid trains, in which catering charges are included in the passenger fare.
In addition, sale of a-la-carte meals and branded food items on maximum retail price (MRP) will also be permitted in these prepaid trains. Menu and tariff of such a-la-carte meals will be determined by IRCTC.
Also Read: Travellers resent absence of pantry car in long-distance trains
For other mail/express trains, menu of budget segment items like standard meals shall be decided by IRCTC within the fixed tariff already notified. Menu and tariff of 'Janta Meals' shall remain unchanged.
While deciding the menu, IRCTC shall ensure that upgradation in quality and standards of food and service is maintained and safeguards are built in to avoid frequent and undue changes such as curtailment in quantity and quality, use of inferior brands, etc to avoid passenger grievances.
Also Read: Indian Railways revenue in Aug up by 38% vis-à-vis last year
The menu should be commensurate with the tariff and menus are pre-notified for information of passengers and advised to railways before introduction, the officials said.