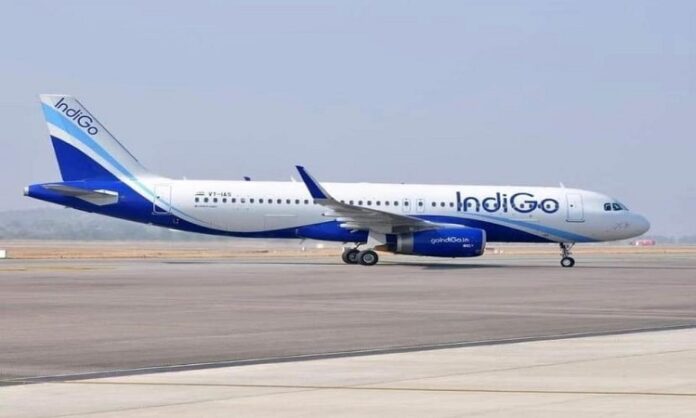 New Delhi: India's largest budget airline, IndiGo, is contemplating resuming its flight operations to China and Myanmar next year. It suspended the flight operations to these country owing to the COVID-induced lockdowns in 2020.
A senior officer of the IndiGo said that they were planning to re-launch the transborder operations with China, as the country began easing aerospace restrictions following decline in Covid cases. Moreover, the company is also desperately looking to resume flight operations on these sectors to tide over the financial strains it is grappling with.
According to reports, the IndiGo could start non-stop flight from Delhi to Chengdu (CTU) and Guangzhou (CAN) in China and Yangon (RGN) in Myanmar from March last week next year. The company had launched DEL-CTU flight in September 2019 and Kolkata (CCU)-Guangzhou (CAN) in October only to be dumped after a few months operation due to the surge in pandemic.
The airline is also eyeing to take advantage of opening of aerospace of China to make the best out post-pandemic recovery phase. This is all the more important when its competitors like Air India and Air India Express are planning expand their operations and seeking launch flights to a few more international destinations in months to come.
Also Read: Indigo flight test-lands at newly built Donyi Polo airport in Itanagar
The IndiGo is learnt to have activated its China based office, as currently there is no flight operations between India and China as of now. Myanmar is, however, connected with India through airways, as Air India and Myanmar Airways operate flights between the two countries.
Just before the pandemic broke out, major airlines like Air India and IndiGo had their flight operations to major cities of China like Beijing (PEK), Shanghai (PVG) and Guangzhou (CAN). Similarly, Chinese carriers like Air China, China Southern Airline and China Eastern Airlines also had flight connectivity with Chinese and India cities.
Also Read: Jazeera Airways to connect Kuwait with Kerala & Karnataka soon
IndiGo turned out to be the most sought after carrier for the fliers between Delhi and Chengdu soon after its launched the operation between the two destinations in 2019, owing to low fare and direct connectivity. It had prompted the airline to plan a direct flight between Mumbai and Chengdu sector. However, the same could not be materialised due to Covid restrictions and souring relations between the two countries.
Attempts to get official quote from the company about its plan to resume China and Myanmar flights could not yield any result as yet.