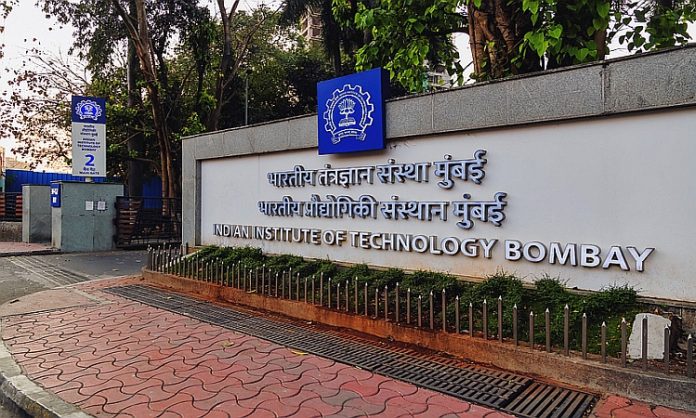 Mumbai: Vegans will now have dedicated tables in the common canteen of three hostels of Indian Institute of Technology-Bombay (IIT-B). The mess council of IIT-B has designated the tables for 'Vegetarian food only" after two months since the students raised the issue of alleged food discrimination at the institute's canteen.
Not only that, the team that manages the common mess categorically stated that the "compliance is crucial, noting that any violation identified by mess team (Council) will attract proper action and imposition of appropriate penalties."
Also Read: IIT Bombay clinches highest ever rank in QS World varsity ranking
In an email message sent to all the students residing in hostel number 12, 13 and 14, the 
mess council said, "Such violations will also be considered in disciplinary action, as they disrupt the harmony, we aim to maintain in our dining facilities." The email said some people can't resist the view and smell of non-veg food during their dining and this may create health issues as well.
The email message further added, "Our primary goal is to ensure that every resident enjoys a very comfortable and pleasant dining experience. To address this and create a more inclusive environment, it has been decided to designate only six tables exclusively for vegetarian food."
Also Read: Bombay HC no to plea to remove NTA's 75% marks criterion for IITs
An IIT-B student in a social media post said that these tables have been marked clearly with the signage stating, "This place is designated for vegetarian food ONLY," he said.
A section of the students had lodged vociferous protest in July this year against posters in the canteen of hostel number 12, which stated that "vegetarians only are allowed to sit here". A photograph of the same went viral on social media.
The Ambedkar Phule Periyar Study Circle, a Left-leaning students' body, in a post on X on Wednesday said that first there were vegetarian only posters, that the IIT admin had awkwardly termed as "unauthorised', after protest by students.
Also Read: UIDAI-IIT-B tie up to develop touchless biometric capture system
Then there was an unending delay in removing those. And now the admin has officially declared some tables in the mess as "for vegetarian food ONLY!", it added.