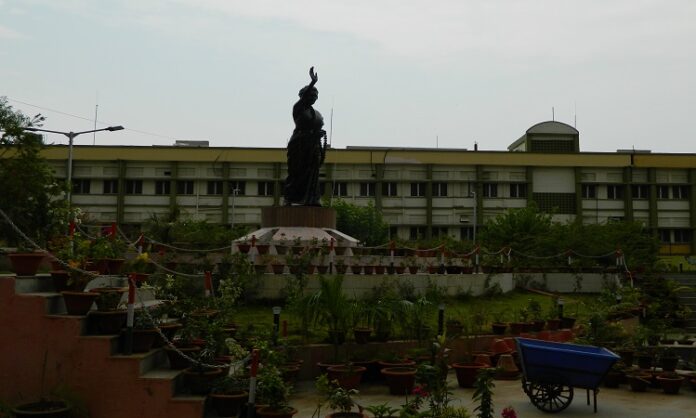 Patna: The Indira Gandhi Institute of Medical Science (IGIMS), a premier medical institution of the state government, will start treating the patients free of cost. All medical services including surgery, medical investigation and bed charges of general wards will not cost anything to the patients. The people will, however, require paying only for the registration fee and beds in private and luxury wards.
IGIMS, an autonomous medical institutions, currently charges for all medical interventions and starts treatment of critical patients only after deposit of advance like private hospitals, starting from ₹20,000 for ICU and medicine charges.
Also Read: IGIMS installs hi-tech machine, to start refractive surgery at subsided rate
The state cabinet at its meeting chaired by chief minister Nitish Kumar approved the health department's proposal of ensure free treatment of the patients at the IGIMS, which is usually thronged by thousands of patients every day from across the state and outside owing to its specialty treatment at subsidised rates.
Talking to media persons after the cabinet meeting, which approved a total of nine proposals, additional chief secretary, cabinet, S Siddharth said that the IGIMS would not charge anything for treatment from the patients once the cabinet decision is notified in the state gazette. "There are some formalities, such as arranging funds for allowing the IGIMS to bear the cost of treatment," he said, adding that an additional expenses of ₹60 crore might be incurred by the government to make treatment free for all.
Also Read: Bihar Govt approves new medical college & hospital in Supaul
A day ago, deputy chief minister Tejashwi Prasad Yadav, who also heads the health department, had said at a function at the institute that the government would be making arrangement to ensure free of cost treatment to all patients pouring at the IGIMS.
Siddharth said the Bihar Medical Services and Infrastructure Corporation Limited (BMSICL) would supply all medicines, surgical and other equipment to the IGIMS on priority basis.
Also Read: After Darbhanga AIIMS' fiasco, Bihar govt okays mega plan to develop DMCH
IGIMS director Bindey Kumar said that currently all medical interventions in the institute are chargeable and patients have to pay as high as ₹28,000 for some of the critical pathological tests, while pacemakers cost around ₹50,000. "The patients are required to deposit ₹10,000 in advance for medicines, ₹10,000 for ICU and ₹50,000 each for e-ICU and deluxe ward," added the director.