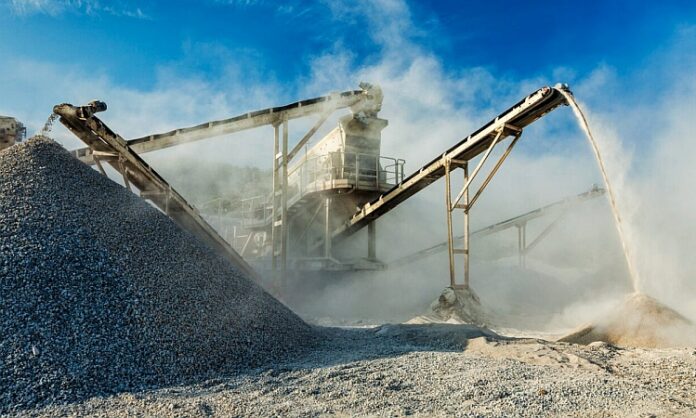 Ranchi: Prompted by the order of principal bench of National Green Tribunal (NGT), New Delhi, a high-level team of officials, led by Jharkhand's additional chief secretary, forest and environment, L Khiangte, carried out inspection of Rajmahal hills in Sahebganj to curb the menace of air pollution in the area.
Mines secretary, Jharkhand, Aboobacker Siddique, member secretary of Jharkhand state pollution control board (JSPCB) Yatindra Kumar Das, executive consultant of JSPCB Mani Bhushan and officer on special duty (OSD) of mined director Rajesh Raj Tigga were among the inspection team members. Sahebganj deputy commissioner Ram Nivas Yadav and divisional forest officer Manish Tiwari also accompanied the team during its visit to Godwa Pahad of Mandro circle of the district.
Also Read: CMPDI invents unique tech to check fugitive dust, air pollution
The team carried out to verify the compliance of an order that the NGT, New Delhi, had passed on August 23 last year. In its 21-page order, the principal bench of NGT had stipulated standard norms for operation of mines and crusher and the steps required to check the dust pollution that had taken its toll on ecology and biodiversity in the region.
Earlier, the district administration had carried out crackdown against illegal stone mines and crusher units operating at the foothills of Rajmahal hills. Officials said that more than five dozen illegal crusher units were demolished and heavy equipment were seized.
Also Read: NGT imposes ₹100-Cr fine on Haryana Govt for environmental loss
It is learnt that the top officials of the Jharkhand government woke up to the issue and decided to personally monitor the compliance of the NGT order, as the tribunal has set February 27 as the next date for hearing of the case. The officials are apprehensive that any laxity on their part may cause massive damage to the state and its mining sector.
A social activist Arshad Nasar had in 2017 approached the Kolkata bench of the NGT after repeated pleas of the local citizen to check contamination of the ambient air failed to evoke any positive response from the local authorities. In his petition, Nasar had claimed that dust particles emanating from crusher units had begun affecting the lives of vanishing Pahadiya tribes and eroding the efficacy of rare herbal plants growing up in Rajmahal hills.
Also Read: After Delhi, toxic air grips Bihar; Bettiah's AQI worsens to 633
In course of hearing of the case, it also came to light that biodiversity of the region was changing to worse and dust particles from crusher units had bad impact on aquatic life in the Ganga and flora and fauna in the vicinity. The court had suggested various measures to check air pollution, which included raising height of boundary wall of crushing units, installation of dust-absorbents, regular sprinkling of water and development of green areas, etc.