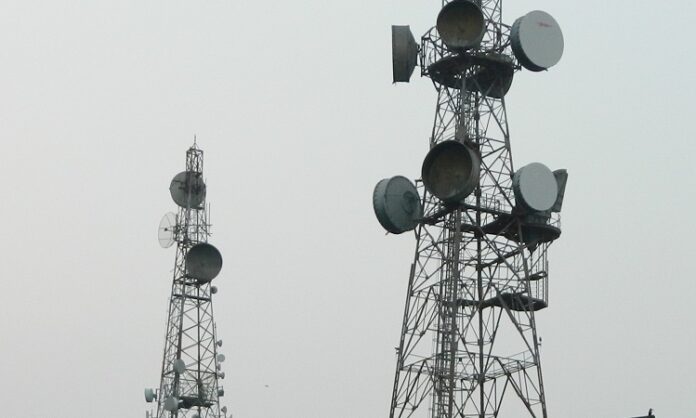 New Delhi: About 6% of the villages are still out of the mobile coverage network in the country. This is when mobiles have unavoidable necessities for availing all sorts of government's scheme, including delivery of foodgrains, old age pension, etc.
Acknowledging issues in carrying mobile network to remote villages, Union minister of state for communications Devusinh Chauhan, in a written reply in Lok Sabha on Wednesday, said that the Central government has allocated a sum of ₹26,316 crore to bring all 38,902 village under 4 generation (4G) mobile in a phased manner.
As per data received from telecom service providers (TSPs), department of telecom's field unit and state governments, as many as 38,901 villages are not having mobile towers and coverage by the end of March this year. "The government through funding from Universal Service Obligation Fund (USOF) is implementing various schemes for providing mobile network coverage in all uncovered villages of the country," said the minister.
Besides ensuring mobile network in uncovered villages across the country, the government has proposed to provide 4G mobile service in the left wing extremism (LWE) affected areas under phase-II at the cost of ₹2211 Cr. A sum of ₹2.425 crore has been allocated for upgrade mobile network from 2G to 4G in the LWE affected villages.
Also Read: BSNL revival package may delay launch of 4G mobile service
An enhanced and upgraded mobile network will be provided in North-East region of the country under comprehensive telecom development program for NER at the cost of ₹3637 crore. As many as 7,287 villages of aspirational district of Andhra Pradesh, Chhattisgarh, Jharkhand, Maharashtra and Odisha are being brought under the 4G coverage, while 502 uncovered villages of aspirational districts in four states including Uttar Pradesh, Bihar, Madhya Pradesh & Rajasthan are being executed in projects costing ₹7152 crore.
Also Read: India's own 5G technology – 5Gi
Besides, 354 uncovered villages of J&K, Ladakh, Himachal Pradesh, Uttar Pradesh, Bihar, Rajasthan, Gujarat, Uttarakhand, Border area & other priority areas are being brought under the 4G coverage at the cost of ₹337 Cr. The government has allocated a sum of ₹130 crore to provide 4G connectivity in 85 uncovered villages along NH223 in Andaman & Nicobar Islands.